HOW TO RUN A CONGRESSIONAL CAMPAIGN:

Promise not to take campaign contributions from any of the old entrenched special interests, only from new entrenched special interests
Start PACking for Washington well in advance of your victory
Don't try to sway the stay-at-home-mom vote with a campaign slogan like "I can suck up tax dollars like a Hoover"
Libby Wright — political activist
"I'm very suspicious of the recent Congressional proposal to get students more involved in the political process by changing the end of the Pledge of Allegiance to '...with liberty and incumbency for all.' "

---

Don't politicians understand the connection between good environmental policy and good policies for jobs, national security, and health care? Check out our article Why Vote Green? or go straight to our Environmental Voters Guide
ADVERTISEMENT
"Living in the USA" – Steve Miller Band,
from the album Young Hearts: Complete Greatest Hits

I see a yellow man, a brown man,
A white man, a red man,
Lookin' for Uncle Sam
To give you a helpin' hand;
But everybody's kickin' sand,
Even politicians.

Review: Steve Miller has covered a wide variety of rock styles, from his early progressive-blues-rock explorations on albums like Sailor and Children of the Future, to the straight-ahead pop-rock on his break-out albums Fly Like an Eagle and Book of Dreams, to funked-up pop on songs like "Abracadabra" and "Shubada Du Ma Ma." This 22-song retrospective features songs from all of the eras, and practically every song on it was a Top 40 hit or an FM-radio album rock hit. The tracks include "Take the Money and Run," "Rockin' Me," "Swingtown," "The Joker," "Jet Airliner," "Space Cowboy," "Wild Mountain Honey," "The Stake," and the focus track here, "Living in the USA." Go ahead, fly like an eagle with Steve...

For reviews, to hear clips, or to get purchase info,
go to Amazon.com . . .

AMAZON PURCHASES FROM HERE HELP SUPPORT THIS FREE SITE. THANKS!

Search Amazon.com for more...
FREE AUDIO CLIPS

Hey, we don't pick
the Google ads! – GP
CLICKS ON OUR ADS AND PURCHASES VIA OUR AMAZON LINKS HELP SUPPORT THIS FREE SITE... THANKS!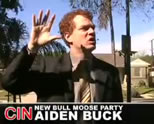 CAMPAIGN TRAIL
A funny, ultra-satirical video spoofing a campaign contest between two very polarized opponents. From Jokey Bits via YouTube... Go there
Or see more ...
Funny Animations/Videos