CATEGORY: CORPORATIONS, LABOR ISSUES — 25.FEB.2015

Uprising
Walmart Moves to Boost Workers (Just) Beyond Minimum Wage —
Walmart has made a surprise announcement that it will be raising wages for half-a-million US workers to $9 by this April, and then to $10 by February 2016. To date, Walmart has earned a reputation for paying poverty-level wages to its workers, ensuring that a large percentage of them have to rely on government assistance to survive. But in the past 2 years, union organizers have been working with some Walmart employees to agitate for better wages. Josh Eidelson talks about whether Walmart's move means the company has salvaged its reputation.
Go to page | Download/listen 14:43
GP comment: It's a politically savvy move by Walmart, but you can be sure that it calculated the move based on what would be best for its bottom line.
Original Show Pub Date: 23.Feb.2015 ~~ Original story title: Walmart's Wage Increase May Not Be Enough to Salvage Its Image
CATEGORY: ENVIRONMENT, CORPORATIONS — 21.FEB.2015

Uprising
New Refinery Explosion ... and More Evidence of Oil Companies Not Investing in Safety —
A recent explosion at an ExxonMobil refinery in Torrance, California injured four workers, shattered the windows of nearby buildings, and released massive amounts of smoke and ash into the air, prompting the mayor of Torrance to advise residents to "shelter in place, stay indoors, no outdoor activity, turn the air conditioners off, keep the windows closed." Investigative reporter Antonia Juhasz uses this event as a starting point for the broader discussion about oil companies scrimping on maintenance and safety at refineries and the dangers posed to nearby communities.
Go to page | Download/listen 23:36
GP comment: Don't you just love how corporations are masters of serving the bottom line at all costs? And hmmm, that unit was planned for renovation within a month and just happened to explode now? Can anyone say "insurance fraud"?
Original Show Pub Date: 19.Feb.2015 ~~ Original story title: Oil and Energy Expert Analyses Latest Exxon Refinery Explosion
CATEGORY: LABOR RIGHTS, ANIMAL WELFARE — 21.FEB.2015

Food Sleuth Radio
How This Little Piggie Went to Market — Ted Genoways discusses the devolution of the meatpacking industry through the lens of one of the biggest operators, Hormel. Topics include ... increasingly dangerous working conditions related to speeding up the "disassembly line"; the shift in labor force from white middle-class to immigrant lower-class as a way corporations could save money and have less trouble on safety complaints; antibiotic resistance; how companies skirt regulations on barn size; the industry push for ag-gag laws; other back-room political dealings that suit the wishes of the pork industry; water quality issues near hog operations. Genoways' book is The Chain: Farm, Factory, and the Fate of Our Food.
Go to page
Download/listen A 28:15
Download/listen B 28:15
GP comment: We all need to do more to get to know our local meat producers/farmers ... and get the industrial meat out of our dinner lineups.
Original Show Pub Date: 15.Jan.2015
CATEGORY: AGRICULTURE, LABOR ISSUES — 30.DEC.2014

Agroinnovations Podcast
The Farmers Union and the Future of Food — Tom Giessel, honorary historian of the National Farmers Union, talks about the history of the Farmers Union, which was started in the early 20th century by cotton farmers in Texas. Giessel discusses the importance of community organizing and collaboration; the impact of technology on the Farmers Union; and visionary leaders throughout the Union's history. ~~ In Part II, Giessel explains the advantages of small operations unifying under a cooperative structure. He advises listeners to beware of threats to uniform cooperative law, and the further danger of wholesale privatization of cooperative assets. The discussion concludes with a look at the role of commodity groups in the political landscape and the dwindling role of cooperative extension in the face of persistent budget cuts.
Go to page A | Download/listen A 38:15
Go to page B | Download/listen B 36:59
GP comment: An important topic, though not the most scintillating of presentations.
Original Show Pub Date: 18.Nov.2014 ~~ Original story titles: History of the Farmer's Union, The Future of Food and Farming
CATEGORY: ENVIRONMENT, CORPORATIONS — 10.DEC.2014

CounterSpin
30 Years Since Bhopal, Justice May Finally Be Getting Started —
It was 30 years ago that a gas leak at the Union Carbide pesticide plant in Bhopal, India, killed thousands of people and injured tens of thousands more. But if you think of Bhopal as a tragedy from the '80s, you're missing the point: It was a crime and it's far from over. Amitabh Pal of the Progressive talks about the ongoing disaster of Bhopal and the potential progress finally being made to clean up the area and properly compensate victims.
Go to page | Download/listen 10:14
GP comment: It's important to remember that Bhopal was not an unavoidable accident, it was a manifestation of corporate pennypinching on maintenance and upgrades at an industrial facility that handled deadly reagents. It's extremely rare that we put corporate executives or board members on trial for such failures, but that should change. Their personal fortunes are made by reaping the revenue from such operations in good times; their liberty and wealth should be at risk when it goes wrong due to their mismanagement.
Original Show Pub Date: 05.Dec.2014
CATEGORY: ENVIRONMENT, CORPORATIONS — 10.DEC.2014

Democracy Now
The US Role in Illegally Logging Peru's Forests — More than half of Peru is still covered by tropical rainforest—an area the size of Texas—which plays a crucial ecosystem role and is a significant carbon sink. A new report documents how more than 20 US companies have imported millions of dollars in illegal wood from the Peruvian Amazon since 2008. Guest is Julia Urrunaga, Peru programs director for the Environmental Investigation Agency and author of the new report, "The Laundering Machine: How Fraud and Corruption in Peru's Concession System Are Destroying the Future of Its Forests."
Watch | Download/listen 6:59
GP comment: You can see why these logs are coveted—they're huge compared to the re-growth trees available for lumbering in the US. Nonetheless, this is just another example of how most people in the West are fine with not asking too many questions about where wonderful (but illegally sourced) products come from.
Original Show Pub Date: 08.Dec.2014
CATEGORY: ENVIRONMENT, CORPORATIONS — 09.DEC.2014

Living on Earth
Coal Baron Indicted in Mine Disaster — In 2010, in one of the deadliest mine accidents in US history, an explosion at the Upper Big Branch
Coal mine in West Virginia killed 29 miners. Now Don Blankenship, the CEO of mining company Massey Energy, has been indicted on federal charges, which accuse him of directing company policies that were contrary to mining regulations and laws and that contributed to the disaster. Law professor Patrick McGinley talks about the case.
Go to page | Download/listen 6:47
GP comment: Couldn't have happened to a more bastardy bastard.
Original Show Pub Date: 05.Dec.2014
CATEGORY: AGRICULTURE, LABOR ISSUES — 03.DEC.2014

Democracy Now
Food Chains: New Film Tracks How Immokalee Farm Workers Won Fair Wages from Corporate Giants — A new film, Food Chains, documents the groundbreaking partnership between farm workers, Florida tomato farmers, and some of the largest fast-food and grocery chains in the world. Twelve corporations have agreed to join the Fair Food Program, including McDonald's, Taco Bell and WalMart. Participants agree to pay a premium for the tomatoes in order to support a "penny per pound" bonus that is then paid to the tomato pickers. Soon, the Fair Food label will appear on Florida tomatoes at participating stores. Gerardo Reyes-Chavez, a farm worker and organizer with the Coalition of Immokalee Workers, discusses the issue.
Watch | Download/listen 9:32
GP comment: Like all industrial products, modern food corporations do their best to put their "externalities" on the shoulders of others. Farm workers have always gotten more than their share of the unfairness.
Original Show Pub Date: 21.Nov.2014
CATEGORY: EMPIRE, CORPORATIONS, LABOR ISSUES — 27.OCT.2014

Making Contact
Blowing the Whistle, Paying the Price — Whistleblowers are heroes to many, but the government is increasingly treating them as traitors. In this show, we hear about the whistleblowers you won't see on the nightly news. They're not named Manning or Snowden; they're ordinary people who report wrongdoing at their place of employment, and pay the consequences.
Go to page | Download/listen 28:56
GP comment: Such actions do indeed take courage, and wisdom to know when something is important enough that it can't be ignored or overlooked. Bravo to those who step up.
Original Show Pub Date: 15.Oct.2014
CATEGORY: AGRICULTURE, LABOR ISSUES — 10.OCT.2014

Agroinnovations Podcast
Market Cooperatives and Worker-Owned Permaculture — Luis Sierra of the California Center for Cooperative Development explains the concept of a cooperative as well as the rationale for creating co-ops. He also delves into existing cooperative models and their history in the state of California. He describes some of the pitfalls a cooperative can face in its creation and operation. In part 2, Sierra talks about the difference between a worker cooperative and a service cooperative, and provides historical examples of agricultural worker cooperatives. Why has the worker cooperative model been so sparsely adopted in the agricultural sector? How can people interested in agricultural co-ops make them work? Are social organization and enterprise management the holy grail of scalable permaculture?
Go to page A | Download/listen A 31:56
Go to page B | Download/listen B 28:01
GP comment: Agriculture aside for a moment.... We can see that capitalism—the elevation of money as the top force in civilization—is a disastrous model. But we can also see that socialism, despite its promise, does not work well with human nature. The proper alternative is the for-profit cooperative model—a system that incentivizes, empowers, and rewards the active participants in the enterprise but eliminates the parasitic financial overlord.
Original Show Pub Date: 15.Sep.2014
CATEGORY: LABOR, MEDIA — 26.SEP.2014

On The Media
The Labor Beat—Or Lack Thereof —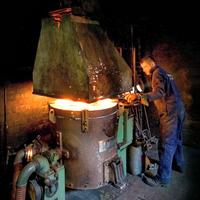 In 1950, about a third of American private-sector workers were union members. Today, it's roughly a tenth. As the power of the unions declined, so did the number of labor reporters covering them. New York Times labor reporter Steven Greenhouse, who is one of just a handful of full-time labor reporters left at major papers, talks about the issue.
Go to page | Download/listen 7:47
GP comment: The general public stupidly bought in to Reagan's demonization of the unions, and now low-end jobs dominate the opportunities. It did not help that greed and corruption were often hallmarks of many unions.
Original Show Pub Date: 12.Sep.2014
CATEGORY: EMPIRE, CORPORATIONS — 23.JUN.2014

Progressive Commentary Hour
Former World Bankster Exposes Neocon/Neoliberal Agenda — Peter Koenig is a former economist and water resource specialist for the World Bank. He discusses the two sides of the global imperialist agenda: neocon (the "war without end" crowd) and the neoliberal (the Wall Street crowd). Topics include the false paradigm of private-public partnerships; GMOs and corporate control of seeds and food; public pushback against corporate control of water resources; bankster loans and the whipping stick that is "structural adjustment."
Download/listen 1:01:16
GP comment: A bit rambling, but a decent tour through the global ills wrought by the central-banking-military-industrial complex. And by the way, the differences between "neoliberal" elites and "neocon" elites are just as irrelevant as those between Democrats and Republicans.
Original Show Pub Date: 16.Jun.2014
CATEGORY: FOOD, ENVIRONMENT, LABOR — 26.MAY.2014

Sierra Club Radio
Green Coffee — Helen Russell of Equator Coffee discusses the reasons we should care about sustainably grown, fair-trade coffee. Russell also talks about how she went from two coffee shops to a $9M green coffee company.
Go to page | Download/listen 14:02
GP comment: Shade-grown. Organic. Fair-trade. Bird-friendly. Try to get at least two of those in your choice of brews.
Original Show Pub Date: 17.May.2014
CATEGORY: ENVIRONMENT, GLOBALIZATION — 19.MAY.2014

CounterSpin
White House Trade Policies Undermining Clean Energy Goals —
Ben Lilliston of the Institute for Agriculture and Trade Policy explains why White House policies promoting energy efficiency and renewables may be good rhetoric, but the broader goals for sustainable energy and a clean environment are undermined by White House trade policies.
Go to page | Download/listen 9:30
GP comment: Follow the money.
Original Show Pub Date: 16.May.2014
CATEGORY: CORPORATIONS, EMPIRE — 19.MAY.2014

On The Media
Blurred Lines — In Washington, the lines are increasingly blurring between politicians, lobbyists, and the media. Host Bob Garfield meets with a journalist turned lobbyist, the man known as the "doorman to the revolving door," to talk about the industry of DC.
Go to page | Download/listen 10:44
GP comment: It's the corp-gov axis—true fascism.
Original Show Pub Date: 09.Apr.2014
CATEGORY: ENVIRONMENT, CORPORATIONS — 19.MAY.2014

Political Analysis
Green Slime—The Corporate Attack on Rooftop Solar — Solar industry insider Chuck McCune discusses energy democracy, solar power, and paradigm shifts. Topics include how energy corporations are trying to undermine consumer-installed solar; the true (and shocking) kilowatt-hour cost of nuclear energy; strategies for boosting solar energy.
Download/listen 1:00:00
GP comment: Dinosaur energy will not die easily. Best we help it in that direction.
Original Show Pub Date: 08.May.2014
CATEGORY: CORPORATIONS, LABOR ISSUES — 16.MAY.2014

Democracy Now
Walmart and Warehouse Contractor Settle Wage Theft Suit for $21M —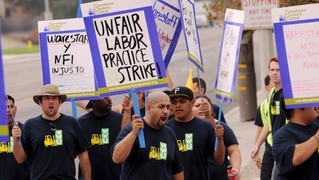 More than 1,800 workers in California have settled a major "wage theft" lawsuit against one of Walmart's largest warehouse contractors, agreeing to accept a $21 million payment. The workers had sued Walmart and Schneider Logistics, the partner company that owned and ran the warehouses, alleging that workers were often paid less than minimum wage and were not given legally required breaks or overtime compensation. We hear comments from attorney Theresa Traber, who represented the warehouse workers, and policy analyst Catherine Ruetschlin.
Watch | Download/listen 8:58
GP comment: A pittance compared to Walmart's annual revenues, but it's good to win one once in a while.
Original Show Pub Date: 15.May.2014
CATEGORY: LABOR RIGHTS — 29.APR.2014

Making Contact
The Non-Violent Path of Cesar Chavez —
Cesar Chavez has made it to the big screen. Millions of people are now learning about the legendary farmworker organizer. But where did Chavez get his organizing philosophies? Chavez' colleague and friend Delores Huerta, and Jose Antonio Orozco, author of the book, Cesar Chavez and the Common Sense of Nonviolence, explain how a young, thuggish Chavez found the will to fight power with non-violence.
Go to page | Download/listen 28:56
GP comment: Given that corporations only understand money, the power of boycotts should be used more.
Original Show Pub Date: 09.Apr.2014
CATEGORY: CORPORATIONS — 18.APR.2014

Uprising
Nader on Breaking the Corporate Lock on Power —
Ralph Nader presents his thoughts on a left-right coalition that can find common ground to wrest power from the iron hand of corporations and their elite masters, and return control of the government to the people. He also discusses how lax oversight and failure to enforce existing vehicle safety laws has promoted profits over driver well being.
Go to page | Download/listen 15:56
GP comment: I appreciate Nader's hopeful vision, but I think he underestimates the venality of the two parties.
Original Show Pub Date: 17.Apr.2014
CATEGORY: CORPORATIONS — 11.APR.2014

Democracy Now
Arundhati Roy on India's Corporate-Driven Totalitarian Path —

Arundhati Roy discusses India's transforming political landscape. She makes the case that globalized capitalism has intensified the wealth divide, racism, and environmental degradation, asserting that India's coming election is going to be about who the corporations choose, about who is the puppet who won't blink when it's time to deploy the Indian army against the poorest people in the country, pushing them out to give the land, rivers, and mountains to the major mining corporations.
Watch | Download/listen 46:32
GP comment: Roy sometimes gets lost in the weeds, but she is quite clear and cogent here.
Original Show Pub Date: 09.Apr.2014
CATEGORY: CORPORATIONS, VEHICLES — 13.MAR.2014

Democracy Now
Nader: Regulators Complicit in GM Cover-Up of Safety Defect Tied to 13 Deaths —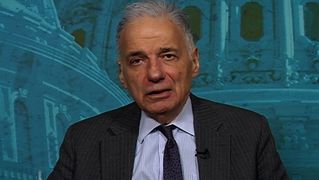 After hundreds of complaints and 13 deaths, the Justice Department has launched a criminal investigation into how General Motors may have covered up deadly safety defects in its compact cars. Six GM models made from 2003 to 2007 could at times suddenly turn off while being driven. For 11 years, GM reportedly treated the defect as a matter of customer satisfaction, not safety. Consumer advocate Ralph Nader says federal regulators also failed to take action, declining to investigate despite a flood of complaints.
Watch | Download/listen 11:17
GP comment: These days, bad corporate behavior often goes hand-in-hand with bad government behavior.
Original Show Pub Date: 12.Mar.2014
CATEGORY: CORPORATIONS, CHEMICALS — 25.FEB.2014

Democracy Now
Silencing the Scientist—Tyrone Hayes on Being Targeted by Herbicide Firm Syngenta —

Scientist Tyrone Hayes discovered that a widely used herbicide called Atrazine may have harmful effects on the endocrine system. But when he tried to publish the results, the chemical's manufacturer launched a campaign to discredit his work and threaten him with physical harm. Newly available court documents from a class action lawsuit against Syngenta show how it sought to smear Hayes' reputation and prevent the US EPA from banning the profitable chemical, which has already been banned by the European Union.
Watch | Download/listen 17:41
GP comment: There are several must-hear moments in this clip. I particularly love that Hayes found out Syngenta had access to his email and then crafted emails that mislead them and kept them off his trail. Bravo!
Original Show Pub Date: 21.Feb.2014

C-Realm Podcast
Free Trade for Whom? — 06 Nov 2013 — KMO speaks with Arthur Stamoulis of the Citizens Trade Campaign about the Trans-Pacific Partnership, which Stamoulis describes as a corporate power-grab disguised as a trade agreement. The Obama administration has kept the specifics of the TPP negotiations a secret from congress and from the public, but 600 corporate "advisors" do have access to and influence over the evolving text of the agreement. Stamoulis says that the biggest secret about the TPP is that mobilizing against it can be successful—citizen coalitions have beaten back these sorts of power grabs in the past, and we can do it again.
Go to page | Download/Listen 59:28

Democracy Now
TPP Exposed—WikiLeaks Publishes Secret Trade-Agreement Text on Copyright Laws, Internet Freedom — 14 Nov 2013 — WikiLeaks has published a portion of the secret text of the biggest US trade deal in history, the Trans-Pacific Partnership (TPP). For the past several years, the United States and 12 Pacific Rim nations have been negotiating behind closed doors on the sweeping agreement. A 95-page draft of a TPP chapter released by WikiLeaks details proposals on patents, copyright, trademarks, and industrial design, with wide-reaching implications for Internet services, civil liberties, publishing rights, and the affordability of medicines. Guests are Bill Watson, a trade policy analyst at the Cato Institute, and Lori Wallach, director of Public Citizen's Global Trade Watch.
Watch | Download/Listen 20:39

Political Analysis
The Public Cost of Low-Wage Jobs — 05 Nov 2013 — Economist and labor researcher Sylvia Allegretto discusses how corporations are shifting costs to the taxpayer by paying little to their workers but spending lots of time telling them how to get public benefits. Notorious in this regard are the fast food chains, where 50% of full time, non-management workers rely on public assistance. Also discussed is the recent $5 billion cut to the US food stamp program; austerity programs; and the growing income gap.
Download/Listen 51:20
(GP comment: This is a fairly shallow analysis, though there is some good data discussed. Here's a thought: Why don't we pair two actions: eliminate SNAP for all employed workers and double the minimum wage.)

Food Sleuth Radio
Corporations, Global Trade Agreements, and Family Farms — 12 Oct 2013 — John Peck of Family Farm Defenders explains how family farmers are fighting back against the increasing dominance of corporate- and trade-agreement-driven rules. Topics include farmers rights, food security, food sovereignty, free trade vs. fair trade, food labels, food safety, economics, and human rights.
Go to page | Download/Listen 28:15

Keiser Report
Dirty Rotten Profits — 12 Oct 2013 — Max Keiser and Stacy Herbert take issue with David Cameron's claim that profit is not a dirty word, arguing that profits can be whatever an accounting trick (or fraud) says they are, particularly when an executive's bonus is tied to fabricated numbers. ~~ Then Max interviews Francine McKenna of "re: The Auditors" about how the Big Four accounting firms have morphed into the Big Four consulting firms, and the conflicts of interest that have arisen as a result.
Watch | Download/Listen 25:35

Democracy Now
Journalists Find 12-Year-Old Girls Making Old Navy Jeans in Bangladeshi Factory — 18 Oct 2013 — Al Jazeera's Anjali Kamat discusses her investigation into the state of Bangladeshi sweatshops following the November 2012 fire at the factory that killed at least 112 people. She recently uncovered factories where children as young as 12 are sewing pants for sale in Old Navy stores (owned by Gap). As is typical, the corporation disavows knowledge of the problem and lays the blame on non-affiliated suppliers.
Watch | Download/Listen 5:15

Democracy Now
The Military-Industrial Pundits—Conflicts of Interest Exposed for Commentators Who Urged US Action in Syria — 18 Oct 2013 — New research has revealed that many so-called experts making the case for US strikes on Syria had undisclosed ties to military contractors as employees, board members, and/or shareholders. The report by the Public Accountability Initiative identifies 22 commentators with industry ties. While they appeared on television or were quoted as experts 111 times, their links to military firms were disclosed only 13 of those times.
Watch | Download/Listen 8:39

Unwelcome Guests
Thinking Clearly About The Vast Machine — 21 Sep 2013 — Governments trying to win votes and corporations trying to win dollars churn out relentless propaganda. These psy-ops are so effective, they keep people from even realizing the nature of their entrapment. The material presented here includes ... (1) a 2009 speech by Sut Jhally that covers the shocking level of penetration of advertising into all corners of our lives, relentlessly encouraging "better living through consumerism"; (2) contributions from Chris Hedges and Robert Jensen; (3) a more optimistic presentation from Nafeez Ahmed via his essay, "From Endless Growth to a New Form of Democracy."
Ref page: Go to page
Part 1: Download/Listen 1:00:00
Part 2: Download/Listen 1:00:00

TUC Radio
Corporations—A Century of Propaganda Pays Off — 03 Sep 2013 — Alex Carey explains how US corporations spent the 20th century crafting messages, creating "research" think tanks, and saturating brains with propaganda designed to subtly influence public opinion that, over time, made it easier and easier for elites and their corporations to break the unions, install pro-business politicians, and establish policies friendly to the wealthy and their enterprises.
Part 1: Go to page | Download/Listen 30:00
Part 2: Go to page | Download/Listen 30:00

Unwelcome Guests
The Seven Sisters—Big Oil At Home And Abroad — 31 Aug 2013 — This is a radio adaptation of Secrets Of The 7 Sisters, a documentary that tells the history of the Middle East over the last century in the context of oil and the large Western oil companies—and how Western governments, their militaries, and their intelligence services support unrestricted access to oil at any cost.
Go to page | Download/Listen 1:00:00

Green Power and Wellness
The Elected Official Is Just a Waterboy for the Corporations — 26 Aug 2013 — Journalist Matt Rothschild talks about the rising tide of fascism in Wisconsin and the US, as well as his recent arrest for reporting on people singing in protest at the state capital.
Download/Listen 1:00:00
(GP comment: First half is excellent; forget the second half.)

TUC Radio
Community Rights vs. Corporate Rights — 23 Jul 2013 — Two major decisions that transferred power to corporations are the 2010 Supreme Court ruling allowing unlimited spending on political campaigns and the much older decision conferring personhood on corporations. But Paul Cienfuegos explains that the story is larger and more complicated, and why much of it remains shrouded in secrecy. He reviews the many other decisions that have made corporations so powerful today, and he shows how communities are finding successful ways to take back power on issues like fracking, mining, water rights, and energy issues.
Audio no longer available from host site.

Progressive Commentary Hour
Predatory Capitalism's Structural Violence and Genocidal Nature — 29 Jul 2013 — Garry Leech discusses... why capitalists hate free markets; how exploitation, repression, inequality, and violence are structural pillars of capitalism; and why it is propaganda that we can raise all humans on the planet to a Western standard of living.
Download/Listen 55:56

Corbett Report
Solutions to Empire—Boycotts and Buycotts — 13 Jul 201— No matter what politician we vote for, no matter what legislation gets passed, no matter what rallies people attend, nothing seems to fundamentally change. So how can we effectively fight back against the elite forces that govern in ways that are inimical to our well being? The answer, it turns out, may be remarkably simple—stop feeding the beast. James Corbett explores how the power of the purse may be the ultimate weapon in the effort to unseat the psychopathic elites.
Go to page | Download/Listen 1:00:33

ExtraEnvironmentalist
The New Economy and the Next US Revolution — 18 Jul 2013— With media focused almost entirely the corporate system, burgeoning elements of the "new economy" revolution are going unseen by the mainstream public. As our political systems stagnate in the face of ecological, energy, and social crises, can an alternative to capitalism develop over the next few decades? Do ongoing experiments in money, society, and energy have the ability to coalesce into a broader cultural shift? Guests include historian and political economist Gar Alperovitz and two of Italy's leading economists, Stefano and Vera Zamagni.
Go to page | Download/Listen 2:08:32

Food Sleuth Radio
Wenonah Hauter on Fighting the "Opoly" Powers — 13 Jun 2013 — Wenonah Hauter, executive director of Food and Water Watch and author of Foodopoly, discusses the many ways that corporate power and influence over government behavior is lessening the quality of our lives, from the food we eat to the water we drink to the direction of our energy future.
Go to page | Download/Listen 28:15
Corbett Report

Nile Bowie on the Trans-Pacific Partnership — 26 Jun 2013 — Nile Bowie discusses the highly-secretive Trans-Pacific Partnership trade deal, which is set to kick off its next round of talks in Bowie's home base of Kuala Lumpur. He talks about the worrying provisions contained in the deal as it stands and the wave of opposition rising up against it in the many signatory countries where it remains unpopular.
Go to page | Download/Listen 40:46

ExtraEnvironmentalist
Co-ops—The Cure for Capitalism — 12 Jun 2013— As our current economy crashes, can we transition to an alternative economic system? What will that look like? Can planning for the transition away from capitalism be informed by the lessons of the historical collapse of feudalism and the transition to capitalism? Economic guru Richard Wolff thinks our future economic system will likely be built from alternative arrangements of workplaces, such as worker self-directed enterprises and cooperative businesses. The key improvement is to replace the power of the financier-based boardroom, which does not have the interests of the workers as a primary concern, with the power of the worker-directed enterprise, which does.
Go to page | Download/Listen 2:01:39

Time Monk Radio Network
How the Big Banks Parasitize the Rest of the Economy — 07 Jun 2013 — Loren Howe discusses the modern financial system as a control mechanism of the elites. Topics include how the banking system parasitizes the productive part of the economy; how people have a hard time saving money as the central banks inflate the value of money out from under them; why the Fed charging the US government interest is a much less important issue that the Fed's power to create money in the first place. He also gives his take on investing in precious metals and rare metals.
Go to page | Download/Listen 1:00:32

Guns & Butter
Privatizing the Post Office—Pillaging Public Assets for Private Gain — 19 Jun 2013 — Gray Brechin, Ying Lee, and Jim Stauber review the systematic way the US Postal Service has been set up to fail so that its vast (and quite valuable) assets can be stripped and the business value can be transferred to corporations like FedEx and UPS. Topics include the sale of the art deco New Deal post office buildings and unique artwork; the Reagan administration's shift of USPS from a cabinet level department to a semi-independent federal agency; the Bush I administration's executive order, the Infrastructure Privatization Act; the 2006 bi-partisan bill requiring payment of health premiums an unheard-of 75 years in advance with prohibition against postal rate increase; postal banking option as the best way to save the Postal Service.
Go to page | Download/Listen 1:00:00

Guns & Butter
A Short History of Corporatism — 05 Jun 2013 — "Move To Amend" honcho David Cobb provides an excellent review of corporate rights throughout history—how they attained those rights, the nature of the men who helped them become powerful, and the impact that corporate power is having on our democratic republic and our sovereignty. Also discussed is the proposed 28th Amendment to the Constitution, which would abolish the idea that a corporation has constitutional rights and overturn the idea that money equals speech.
Go to page | Download/Listen 59:52
(GP comment: Every American should hear this.)

Democracy Now
Obama-Backed Trans-Pacific Partnership Expands Corporate "Lost Profits" Lawsuits Against Nations — 06 Jun 2013 — The Obama administration is facing increasing scrutiny for the extreme secrecy surrounding Trans-Pacific Partnership (TPP) negotiations. The TPP is a sweeping new trade deal that will allow international corporate business rules to trump local and national laws on everything from healthcare and internet freedom to food safety and environmental protection. Two guests discuss the TPP: Celeste Drake, a trade policy specialist with the AFL-CIO, and Jim Shultz, executive director of the Democracy Center, which has just released a new report on how corporations use trade rules to seize resources and undermine democracy.
Watch | Download/Listen 15:52

On The Media
"The Deciders" of Internet Free Speech — 31 May 2013 — There's a small group of men and women at big tech companies like Google, Facebook, and Twitter who make decisions everyday about what "offensive speech" is pulled from their sites. The huge scale of those sites gives these "Deciders" enormous influence over the state of free speech on the web. George Washington University Law professor Jeffrey Rosen discusses.
Go to page | Download/Listen 6:32

Progressive Commentary Hour
The Psychopathy of Our Oligarchic Elite — 20 May 2013 — There is clearly something wrong with the upper crust—the wealthy and powerful people who are society's movers and shakers. Are they sociopaths or psychopaths? What is the difference between the two terms? Why are they so without empathy; why are they so driven to acquire wealth and power? Two analysts discuss the topic. Joel Bakan, who is a lawyer and professor of constitutional and economic law; and Christopher Bayer, who is a psychologist best known as the "Wall Street Psychologist" because of his 30 years spent treating financial executives.
Download/Listen 1:00:00

Global Research News Hour
The Looming Specter of the Trans-Pacific Partnership — 20 May 2013 — Though political candidates may talk endlessly about protecting American jobs, fighting corporations on outsourcing, and "fixing" America's trade agreements, once in office, it's a rare politician who isn't fully behind corporate-friendly trade agreements. Discussing trade agreements in general—and the new Trans-Pacific Partnership in particular—are Stuart Trew, trade campaigner for the Council of Canadians; Kristen Beifus of the Washington Fair Trade Coalition; and Kuala Lampur-based analyst Nile Bowie.
Download/Listen 59:46

Project Censored
Shadows of Liberty — 07 May 2013 — Film producer Jean-Philippe Tremblay discusses his new film Shadows of Liberty, which explores how mainstream media has been captured by corporate interests, which have systematically suppressed investigative journalism. Several clips from the film are played, including pieces about the suppression of investigations into the likely friendly-fire downing of TWA flight 800 and Gary Webb's investigation of CIA involvement in drug trafficking in LA in the 1980s.
Download/Listen 50:00

Making Contact
Corporations Say, Taxes are for Suckers! — 02 Apr 2013 — Though none of us like paying taxes, we do understand the concept that some government services are helpful and therefore must be funded. Many US corporations, on the other hand, see taxes as something to be avoided no matter what, no matter how extraordinary the steps are that needed to do so. This program includes excerpts from the film We're Not Broke, which explores the issue of corporate tax dodging.
Go to page | Download/Listen 30:00

Democracy Now
How Capitalism Is Turning the Media Against Democracy — 05 Apr 2013 — Bob McChesney explains how concentration of media among a few giant corporations is radically changing the nature of news and information—and not for the better. ~~ Then a clip from the new documentary Shadows of Liberty covers cases of investigative journalists who have been muzzled by corporations and the government. The film shows how a corporate-controlled media can silence the truth about issues ranging from war to labor practices.
Part 1: Watch | Download/Listen 27:54
Part 2: Watch | Download/Listen 9:23

Between The Lines
Nader on the US Minimum Wage — 27 Mar 2013 — A majority of minimum-wage workers in the US work for the top 50 multinational corporations, whose CEOs make about $10 million a year on average. Ralph Nader points out that America's minimum-wage workers are losing ground. He suggests that the least congress and the president can do is move to a $10.50 minimum wage, which would catch up with the actual value of the minimum wage in 1968.
Go to page | Download/Listen 7:25

Food Sleuth Radio
Our Kids' Challenging Consumerist Environment — 14 Feb 2013 — Josh Golin of the Campaign for a Commercial-Free Childhood discusses the relentless marketing pressure corporations bring to bear on people in general and especially kids. If they can get them young and keep them, it's a lifetime of profits. He discusses some of the successes his organization has had in getting companies to stop shady marketing practices for child-related products and offers ideas for parents who want to reduce the propaganda stream coming from marketing and media. Go to page | Download/Listen 28:15
NPR

H-1B Visa Program—Filling Tech Worker Gap or Helping Corporations Get Cheaper Labor? — 19 Feb 2013 — H-1B visas allow companies to bring in skilled foreign workers when there aren't enough American workers. But it appears that companies like a couple other aspects of H-1B workers—they're cheap and temporary. Tech workers in the US older than 35 aren't getting many calls from prospective employers—which seems odd when those companies are saying they can't find enough workers.
Go to page | Download/Listen 5:15

Making Contact
BDS and the Effort to End Apartheid in Palestine — 26 Feb 2013— Inspired by the campaign to end South African apartheid, Palestinians are leading an international campaign to put economic and political pressure on Israel by boycotting Israeli products, divesting from Israeli companies, and pushing for international sanctions on Israel. Palestinian activist Omar Barghouti recounts some disturbing details on the Israeli occupation of Palestinian and outlines the Boycott, Divestment and Sanctions campaign.
Go to page | Download/Listen 28:57

Talk of the Nation
Presence Vs. Productivity—How Managers View Telecommuting — 27 Feb 2013 — Yahoo CEO Marissa Mayer sparked controversy when she announced an end to that company's telecommuting program. A leaked internal memo emphasized that "physically being together" is important to communication and collaboration within the company. This has raised questions about the benefits of working from home vs. in the office. Experts and callers offer opinions.
Go to page | Download/Listen 30:19

Democracy Now
Selling the White House? Obama-Linked Group Promises Top Donors Access to President — 27 Feb 2013 — The watchdog group Common Cause is calling on President Obama to shut down the outside group Organizing for Action after it was revealed that the group is promising high-end donors access to the White House. According to The New York Times, donors who contribute $500,000 or more will be appointed to the group's national advisory board, which meets four times a year with the president. Additionally, Organizing for Action's 501(c)(4) tax status means it can accept unlimited donations from corporations and individuals without revealing their identity.
Watch | Download/Listen 15:55

The Real World of Money
Andrew Gause on Trade Agreements, Federal Budget Games, Reagan, more — 06 Feb 2013 — Andy Gause's topics include... NAFTA and similar trade agreements are not constitutional, but that does not matter because the power of law does not apply these days. They'll keep kicking the debt ceiling and sequestration date down the road—though he admits there is now about a 10% chance of financial collapse. Ronald Reagan is given credit as a conservative, but on financial matters, he was nothing of the sort, and the inflation his policies spawned are ignored by the political right. The American Plan is morphing into The Chinese Plan—oh my.
Go to page | Download/Listen 1:01:49
Unwelcome Guests

The Power Principle and the Making of the US Empire — 26 Jan 2013 — This is a radio adaptation of the film, The Power Principle, which examines 20th-century imperial activity in countries such as Iran, Guatemala, Congo, Chile, and Greece, unmasking the Cold War as a propaganda cover for the war between the resource-hungry US corp-gov and the rest of the world. Michael Parenti aptly called the film "a deeply informative account of the plunder, hypocrisy, and mass violence of plutocracy and empire; insightful, historically grounded, and highly relevant to the events of today."
Ref page: Go to page
Part 1: Download/Listen 59:30
Part 2: Download/Listen 59:30

Food Chain Radio
Goliaths vs. Davids—The Corporate Edge in the Fight for Local Dollars — 12 Jan 2013 — Mega-corporations are coming to dominate many sectors: Five banks now hold 56% of all the money. Walmart now sells 25% of all the food. Amazon.com now sells 33% of everything sold online. Stacey Mitchell of the Institute for Local Self Reliance talks about how corporations leverage governmental favors to outflank small local businesses. What can local economies do to survive against ruthless giants? Can we shop our way back to a strong local economy?
Go to page | Download/Listen 42:49

Unwelcome Guests
Consumed—The Human Experience — 12 Jan 2013— This is a radio adaptation of the 2009 film, Consumed—The Human Experience, which applies evolutionary psychology to understand consumerism and why it thrives despite its ills. That is preceded by Tony Hendra's short satirical poem, "Deteriorata," which satirizes people's gnawing sense of insecurity, disconnection, and the feeling that the world is going to pot around them.
Go to page | Download/Listen 59:30

Food Sleuth Radio
Hunger Incorporated—How Big Business Profits From Anti-Hunger Programs — 03 Jan 2013 — Andy Fisher explains how corporations use food donations as a form of greenwashing; how they fatten their bottom lines by paying low wages and then also selling taxpayer-subsidized (food-stamp) products to those same employees; and how corporate junk-food gravitates towards the food-stamp sector.
Go to page | Download/Listen 28:15

Food Sleuth Radio
Finding Truth in a World of Spin — 06 Dec 2012— Randy Kasten discusses the need for critical thinking in a world of advertising hype, political propaganda, and media spin that seeks to confuse us and keep our attention and wallets focused in directions that best serve the power- and profit-hungry elites. He is author of Just Trust Me: Finding the Truth in a World of Spin.
Go to page | Download/Listen 28:15

On The Media
Turning Down Loud Commercials—Finally! — 21 Dec 2012 — It ain't world peace, but a lot of people are very happy that the US has finally forced broadcasters to stop already with the overly loud commercials. Congress passed the Commercial Advertising Loudness Mitigation Act in 2010, but the law finally went into effect last week.
Go to page | Download/Listen 8:21

Keiser Report
Insect-Like Humans and Corporations vs. Yes Men — 01 Dec 2012— Max Keiser and Stacy Herbert challenge Nassim Taleb's black swan mentality; talk about the increasingly insect-like behavior of humans online and in markets; and discuss how GATA has exposed Austria, where the central bank is haplessly looking for its alleged stocks of gold. ~~ Max then talks to Andy Bichlbaum of the Yes Men about the corporate war on anti-corporate activism.
Watch | Download/Listen 25:45

Democracy now
Michigan GOP Pushes Through Anti-Union, Elite-Backed "Right-to-Work" Law Before Their House Majority Shrinks — 11 Dec 2012 — In a lame-duck-session, the Michigan GOP has pushed through anti-union bills that would make Michigan the 24th so-called "right-to-work" state in the country. Opponents call the effort an organized attack against labor that will suppress wages and weaken collective bargaining rights. Michigan State Representative Brandon Dillon explains.
Watch | Download/Listen 12:02

Progressive Commentary Hour
How the Fascists Have Hijacked American Education — 10 Dec 2012 — Gary Null and guests discuss how the money-centric corp-gov axis has slowly bent the availability and content of education to fit its needs—to produce people who are useful cogs in the machine without questioning the nature of the machine or the value of money. Subtopics include corporate privatization of the education industry; student debt and failure of public school funding; the rise of cyber education as college for the masses while elites still attend top-tier schools in person; the demise of critical thinking in education, which threatens democracy and free speech. Guests are Henry Giroux and Danny Weil.
Download/Listen 54:38

Guns & Butter
How Corporations Are Ripping Off America — 21 Nov 2012 — David Cay Johnston reviews some of the many ways corporations and their owners are giving Americans sub-par service at top prices, from phone and internet service to electricity charges to railways. Among the favored tools in their crony capitalism toolbox are confusing marketing tactics, monopolistic practices, and getting favorable laws and regulations passed by federal and state governments.
Go to page | Download/Listen 59:30

The Real World of Money / One Radio Network
How Cerberus Plans to Steal the Chrysler Employees Pension Fund — 28 Nov 2012 — In 1986, the biggest tax increase ever was initiated so Social Security and Medicare would be solvent in 2010. Politicians have "borrowed" the money every year since, and are now preparing to simply steal the future payout from a significant number of contributors. Other topics on Andrew Gause's discussion list include... how the recent Force Majeure declaration affects paper transactions in commodities and derivatives; why Austria is on the watch list of countries where some gold holdings may be bogus; whether the gold and silver exchange-traded funds are still safe; how the vulture capitalists at Cerberus got Chrysler for free, and how they plan to steal the pension fund.
Go to page | Download/Listen 1:02:48

NPR
BP Settlement—Appropriate Punishment or Slap on the Wrist? — 15 Nov 2012 — Oil giant BP will plead guilty to criminal misconduct related to the 2010 Gulf Oil spill. The settlement will feature the largest-ever penalty in a criminal case—$4.5 billion. But critics say the deal lets BP off easy, given the magnitude of the spill and the intentional malfeasance.
Go to page | Download/Listen 4:08

Guns & Butter
How We Can End Corporate Rule — 31 Oct 2012 — David Cobb of the Move to Amend effort provides an excellent overview of when and how corporations got rights, how they have used the initial rights to gain more and more power, and what must be done to ensure that power is returned to the people, as is clearly specified in the US constitution.
Go to page | Download/Listen 59:50

Terrence McNally Podcast
Ralph Nader the 17 Solutions — 16 Oct 2012— Ralph Nader discusses the ideas in his new book, 17 Solutions—Bold Ideas for Our American Future. Among them are... taxing society's problems instead of taxing citizens' labor; creating a national standard for incorporation of large companies; reclaiming science and technology for the people; getting corporations off government subsidies; transferring some of the overstuffed military budget to other priorities; organizing "the other 1%"—3 million motivated citizens—to more effectively take on the corp-gov machine; enlisting the enlightened super-rich for good works that will help reclaim the nation.
Go to page | Download/Listen 56:16

Unwelcome Guests
The Control of Surplus Production as the Means of Power — 13 Oct 2012 — Us average folks tend to have a simplistic view of the economic system, seeing it mostly as an arrangement between workers and employers. But a "Marxian analysis" of capitalism provides essential insight into how things really work, and how the system is naturally exploitative. Most important is the idea that each of us works to produce (a) necessary output—that which sustains just us—and (b) surplus output—that which sustains others, including managers, investors, and tax collectors. Richard Wolff contrasts this system with other systems from history, including feudalism, slavery, and communism.
Ref page: Go to page
Part 1: Download/Listen 59:30
Part 2: Download/Listen 59:30
(GP comment: Excellent insights. The only thing missing here is the energy component.)

Unwelcome Guests
TPPA—Furthering Corporate Hegemony — 20 Oct 2012 — Former UK Labour Shadow Cabinet minister Brian Gould discusses the Trans-Pacific Partnership Agreement (TPPA), which is less about lowering tariffs and restrictions on trade and more about granting new corporate rights and overriding national and local government authority, furthering corporate hegemony by reducing national sovereignty.
Go to page | Download/Listen 59:30
C-Realm Podcast

Effective Resistance to Corporate Power — 24 Oct 2012— Paul Cienfuegos reviews the history of corporate rights, which many of us will be surprised to find out extends to the early 1800s, well before the Supreme Court's late 1800's decision that instituted corporate personhood. He also reviews some cases of local municipalities successfully pushing back corporate rights, and urges everyone to recognize the high level of grassroots support on this issue across the political spectrum and start working together to put corporations back in their proper box.
Go to page | Download/Listen 59:24

Unwelcome Guests
Chris Hedges: Wake Up And Smell the Kool-Aid — 06 Oct 2012 — Chris Hedges describes the rise of neoliberalism (globalization, etc.) over the course of the 20th century and reports on the "sacrifice zones" in the US that you won't have heard about on mainstream media. While he sees those on the far right as rather inane and insane, he thinks those who should be on the left promoting populist policies have completely abandoned that role for the much more profitable role of being the lapdog of the banksters and corporate media.
Go to page | Download/Listen 59:30

ExtraEnvironmentalist
Is System D the Next Natural Economic Order? — 01 Oct 2012 — The "System D" economy is made of sellers and purchasers who operate outside traditional business channels. Think of it as "the black market," but without the stigma. Robert Neuwirth explains how supply meets demand in these informal markets as they go about employing as much as 2/3 of the world's population. Does this System D economy provide the blueprint for an economic system that could exist in developed nations as governments breakdown from debt overhangs and peak complexity?
Go to page | Download/Listen 2:25:35

Unwelcome Guests
The Origins of Those Taboo Economic Words — 06 Oct 2012 — Economist Richard Wolff gives a brilliant talk on two taboo topics: class and Marx. He relates the various forms of class differentiation and explains the subtle but important differences between them. He then reviews Marx's analysis of various economic systems, each of which pivots on its treatment of the work that laborers do beyond that which meets the workers' basic needs. How this "excess" is treated—and who controls it—is the basis for how the world works.
Ref page: Go to page
Part 1: Download/Listen 59:30
Part 2: Download/Listen 59:30
(GP comment: I have reviewed many podcasts on Marx, almost all of which have been ponderous and unhelpful—unable to overcome our internal resistance to accepting anything to do with Marx. This one is different. I challenge anyone who feels stuck in the TINA mode (There Is No Alternative) to listen to this.)

Unwelcome Guests
Resisting The Military-Financial Complex — 22 Sep 2012— Noam Chomsky reviews the larger picture of global politics. To understand the truth about the Cold War, he says we need only look at what happened when it came to an end: the US maintained the same policy of global dominance by military means but changed the pretext; and in doing so, effectively admitted that the previous pretexts had been a fiction. Looking at the Middle East, especially Iran and Israel, Chomsky highlights the hypocrisy of the stated US position. He also fingers large corporations for aggressively promoting what they called 'free market' doctrines that benefit the super-rich at the expense of all others.
Go to page | Download/Listen 59:50

ABC (Australia) / Post Carbon Institute
Michael Shuman: Local Dollars, Local Sense — 20 Sep 2012 — Is there a way to beat paltry interest rates and chancy Wall Street offerings? Michael Shuman explains how investing locally yields not only a good return on your money but also more money circulating in your community and more tax revenues to support local police, firefighters, teachers, etc..
Download/Listen 10:51
(GP comment: Investment—making money by manipulating money—is a parasitic activity. Still, it seems unlikely that we'll get a consensus to kill the parasite, so a kinder, gentler, more local parasite would be highly preferable. )

Occupied Territory
The Trans-Pacific Partnership—The Global Industrialists Get Their Wish List — 27 Sep 2012 — After Mike Feder delivers a philippic about sports, unions, and political hypocrisy in America, Mike's guests discuss the Trans-Pacific Partnership, which is perhaps the most sweeping trade agreement yet attempted, with the elites' goal being to further limit labor rights, environmental regulations, and even national sovereignty.
Download/Listen 57:28
(Interesting sidebar: American wages were too high, so the elites moved jobs to Mexico. Then Mexican labor was too expensive, so the elites moved jobs from Mexico to China. Now Chinese jobs are threatened by the availability of labor elsewhere in Asia that costs even less. All hail predatory capitalism!)

Making Contact
Making it Our Business—Co-ops on the Rise — 12 Sep 2012 — 2012 has been declared the year of the co-op by the United Nations. And the global economic situation is causing more people to consider how worker-owned businesses might serve their employees and community better. But forming—and sustaining—a co-op isn't easy. In this edition, we go from Chicago, where workers are trying to take over the factory to save their jobs, to the Basque country in Spain, where an entire region has formed a massive co-operative society.
Go to page | Download/Listen 28:56

Honesty Without Fear
Two Mindblowing Whistleblower Cases — 21 Aug 2012 — In the first half, author Kathleen Sharp discusses the case of Mary Scott, a hospital finance administrator who blew the whistle on Metropolitan Health Corp, which was bilking the federal government out of hundreds of millions of dollars through billing fraud and kickbacks. The corp-gov legal system answered her bravery with an astonishing slap-down. ~~ In the second half hour, FBI whistleblowers Rosemary Dew and Coleen Rowley discuss the Obama Administration's use of the Espionage Act to prosecute national security whistleblowers.
Go to page | Download/Listen 53:35

Shift Shapers
Keeping Money on Main Street, Not Wall Street — 04 Aug 2012 — Noel Ortega believes that Wall Street gambling and speculation have played themselves out too far this time, leaving the economy in a state of decay. Ortega lays out a plan in which, by taking action on local- and state-level economic projects, we can break the Wall Street stranglehold on the future of our communities.
Go to page | Download/Listen 38:08

Corbett Report
Meet the Corporatocracy — 06 Aug 2012— Are corporations using the mask of government to harvest wealth, selectively regulate their competition, and subvert representative government? You bet they are, and we have a name for that—corporatocracy. James Corbett does a fine job of defining and reviewing corporatism, from Italy under Mussolini to the United States today.
Go to page | Download/Listen 1:00:44

Counterspin
US Postal Crisis Really More About Predatory Capitalism — 10 Aug 2012 — The typical corporate media story is that the US Postal Service is a relic of bygone era, losing millions of taxpayer dollars because it is ill-equipped for the 21st century. But is this all really a manufactured crisis, an effort by corp-gov plutocrats to harvest the wealth embodied in USPS? Chuck Zlatkin of the New York Metro Area Postal Union explains.
Download/Listen 10:19

If You Love This Planet
Corporations and Their Effects—A Web of Threats to Human Health — 10 Aug 2012 — Dr. Brian Moench discusses the wide variety of health threats that are silently allowed to continue as corporations have their way with the planet's populace. The ills run the gamut—climate chaos and phony anti-climate science, cell phone radiation and suppressed evidence of health effects, GMOs and corporate opposition to labeling, medical imaging and the ignored threat of cumulative exposure—the system is designed to put a happy face on the zombie world of modern consumerism and its fallout.
Go to page | Download/Listen 59:00

Shift Shapers
Ted Nace: Corporate 'Persons' Run Your Country — 21 Jul 2012 — Corporations have preponderant influence over the lives of all of us in the US, not just as consumers, but also as citizens, since corporations dominate American politics and policies. It hasn't always been that way, so how did this arise? Ted Nace, author of Gangs of America: The Rise of Corporate Power and the Disabling of Democracy, probes the roots of corporate power.
Go to page | Download/Listen 36:39

Progressive Commentary Hour
Trans-Pacific Partnership—Trade Rules Of, By, and For the Corporations — 09 Jul 2012 — An in-depth look at the Trans-Pacific Partnership agreement, which is being negotiated by nations behind closed doors. If you thought NAFTA was a problem for jobs, wages, and environmental standards, just wait until the TPP is in place. Lori Wallach or Trade Watch and Arthur Stamoulis of the Citizens Trade Campaign give us the details.
Download/Listen 55:55

Shift Shapers
Paraguay's Genetically Modified Coup — 16 Jul 2012 — Marco Castillo-Florencio discusses the recent impeachment against Paraguay's president, a coup that appears to have been arranged at the behest of agribusiness interests.
Go to page | Download/Listen 30:52

InfoWars / Mike Adams
Big Pharma's Massive Propaganda/Bribery Network — 17 Jul 2012 — GlaxoSmithKline whistleblower Blair Hamrick discusses the system used in the pharmaceutical industry to promote products by using a network of doctors paid to give speeches before other doctors, disseminating information about both on-label and off-label uses of drugs. So why is there no regulatory enforcement, no arrests, no change in behavior?
Watch | Download/Listen 54:44

Democracy Now
Green Party Keynote: The Next Great Revolution — 16 Jul 2012 — The central message of Gar Alperovitz's keynote speech at the Green Party nomination event is that we must look at the challenge as not merely electing better people, but instead see it as creating a framework that transitions us from a plutocratic corp-gov crony-capitalist system to one that might be described as cooperative capitalism.
Watch | Download/Listen 25:16
Green Power and Wellness

Move to Amend—Ending Corporate Personhood — 26 Jun 2012 — Corporate money and political influence, fully unleashed by the Citizens United decision, are killing what's left of our democracy. David Cobb discusses "Move to Amend," an effort to pass a Constitutional Amendment ending corporate personhood, eliminating political speech for corporations, and freeing our political system from the corrupting influence of money.
Download/Listen 53:47

Press TV / On the Edge with Max Keiser
Nomi Prins on the Banksters' Battle for Worldwide Financial Supremacy — 15 Jun 2012 — It is the size of a bank holding company's deposits that dictates the extent of the risk it takes, risk 'models' not withstanding: the more deposits, the more risk, the more potential loss. And the more access to other people's money, the greater the gambling incentive. The largest banks hold people's deposits hostage in the global game of financial warfare. Related access to capital and bailouts are the enabling weaponry in the fight for worldwide financial supremacy.
Download/Listen 23:21

Democracy Now
Ralph Nader on Politics, Corporations, and the Minimum Wage — 15 Jun 2012 — Given that an increase in the minimum wage to $10/hr would help a minimum of 30 million American workers, it would seem to be a political no-brainer for the 2012 elections. But if the pols don't step up, it will show just how bought-off they are by the corporate world. Nader also discusses the ramping up of attacks on public-sector unions.
Watch | Download/Listen 26:51

Democracy Now
Leaked Trade Doc Shows Obama Wants to Help Corporations Avoid Regulations — 14 Jun 2012 — A leaked draft agreement shows that the Obama administration is pushing a secretive trade agreement that could vastly expand corporate power and directly contradict a 2008 Obama campaign promise. A US proposal for the Trans-Pacific Partnership trade pact between the United States and eight Pacific nations would allow foreign corporations the opportunity to overturn US national and local regulations. Lori Wallach of Global Trade Watch details the back-room dealing.
Watch | Download/Listen 15:20
Uprising

Ethical Chic—The Inside Story of the Companies We Think We Love — 18 Jun 2012 — In her book Ethical Chic, Fran Hawthorne delves into the confusing and schizophrenic world of corporate ethics and attempts to decipher just what standards and methods should be used when judging a company's dedication to progressive values. She examines a handful of companies known for their commitment to socially responsible behavior to see just how good they really are.
Go to page | Download/Listen 24:50

KOPN Food Sleuth
Pink Slimed—How Consumers and Ranchers Are Screwed by the Meat Industry and Their USDA Minions — 24 May 2012 — Colorado cattle rancher Mike Callicrate talks about his former experiences trying to raise cattle for the standard meat-processing chain and explains why industry anti-trust abuses finally forced him to a better place—direct-to-consumer local beef.
Go to page | Download/Listen 28:15
(GP comment: The abuses related to how the corp-gov axis runs the industrial food system are spelled out clearly here. Eat local!)

One Radio Network
Andrew Gause on the Real Story Behind the JP Morgan Losses
16 May 2012 — JP Morgan's loss of $2B (and counting) is just the beginning of much bigger things to come this year; but is it really about JP Morgan's huge short position in silver? Other topics include... A new, bigger, better financial tsunami; counterfeit bank receipts; a huge money laundering/foreclosure suit coming; gold-dissing media memes; the Euro "crisis" and the coming Euro Bond; confiscation of numismatic coins (or not).
Go to page | Download/Listen 1:01:50
ExtraEnvironmentalist

Corporations and Education — 30 Apr 2012 — Joel Bakan, creator of the film The Corporation, discusses the preponderant influence of corporations on our governments and our lives, using the education and health care systems as case studies. He also explains why neoliberal capitalism is appealing to most people even though it is based on a limited understanding of human potential. ~~ Laurette Lynn gives her reasons for thinking the best option for educating our children is for parents to take their kids out of the school system entirely and learn critical thinking skills.
Download/Listen 2:12:38
KOPN Food Sleuth

Food and Beverage Marketing Permeating Schools — 12 Apr 2012 — Faith Boninger discusses the astonishing depth of penetration of corporate marketing in schools, the increasingly common quid pro quo agreements between school systems and corporations, and the corporate "contests" that individual schools (and their students) often engage in voluntarily in an effort to fundraise.
Go to page | Download/Listen 28:15

Uprising
How the WTO Undermines Public Health, Consumer, and Environmental Protections — 09 Apr 2012 — The World Trade Organization regularly trumps national laws designed to protect consumer safety, worker rights, and clean air and water, essentially serving as a corporate backdoor for deregulation. Any national law or regulation that the WTO identifies as a "technical barrier to trade" is on the chopping block. Lori Wallach of Public Citizen outlines the problem and recounts some of the recent transgressions.
Go to page | Download/Listen 17:05

On The Media
We Have to Pay to Read Safety Standards? — 13 Apr 2012 — Government-transparency advocate Carl Malamud believes documents that define safety standards should be easily accessible to all citizens—for free. Yet many of these standards—from the design of bicycle helmets to water treatment components to hazmat suits—are copyrighted creations of the industry organizations that have promulgated them. Malamud has a plan to make a point—this system must change.
Go to page | Download/Listen 7:03

Media Matters
Joseph Turow: The New Advertising Industry and The Daily You — 18 Mar 2012 — Turow explains that the advertising industry, which was faltering as the first half of the rise of the internet, is back on its feet and conquering new realms of the marketing sphere. The internet is central to the new approach, and targeted advertising—using cookies and other tracking techniques—is allowing them to be in your face in a way that is designed just for you, whether you want it or not.
Go to page | Download/Listen 1:00:00

NPR
Apple Plant Was Inspected Hours Before Blast — 12 Mar 2012 — In China, an explosion rocked an Apple supplier factory last May, and in December, an explosion occurred at another Apple supplier factory. Workers interviewed after the blast criticized safety at the plant, saying that Apple inspected it just hours before the explosion, and later only checked on their health status and compensation after press attention.
Go to page | Download/Listen 5:00

Russia Today / The Keiser Report
The "Free Market"—Free Only for Financial Predators — 08 Mar 2012 — Max and Stacy's discussion includes why banks don't have a liquidity issue (they have a solvency issue) and explain how the futures markets of today have been financialized far beyond their utility. ~~ Michael Hudson discusses the Modern Monetary Theory, including why banking and credit today are functionally broken (and how to fix it). He also discusses the dark force known as The Chicago School (of economics).
Watch | Download/Listen 25:44

Democracy Now
Supreme Court to Decide Whether US Corporations Can Be Sued for Abuses Overseas — 24 Feb 2012 — The US Supreme Court will consider whether US-based corporations can be sued in US courts for human rights abuses committed overseas. Marco Simons, legal director of EarthRights International, explained that "This case is really about whether a corporation that participates in serious human rights abuses, such as crimes against humanity or genocide or state-sponsored torture, can profit from those abuses and shield those profits from the victims when the victims come to take them to court."
Watch | Download/Listen 10:11

Sea Change Radio
Walmart—Green or Greed? — 07 Feb 2012 — Does Walmart deserve its reputation as a poor employer whose ultra-globalized model is bad for workers and the environment? Or is Walmart turning itself around with recent initiatives to improve its environmental impact by cutting back on energy use and reducing packaging? In part 1, environmental writer Stacy Mitchell offers the negative view of Walmart's sustainability efforts, and in part 2, reporter Marc Gunther opines that the world's problems will have to be solved with corporate giants like Walmart as partners, and their efforts to date are a good start.
PART 1: Go to page | Download/Listen 30:00
PART 2: Go to page | Download/Listen 29:45

Russia Today / The Keiser Report
Big Banks Still Shifting Cost of Bad Bets to We the Little People — 14 Feb 2012 — Max and Stacy report that you can now refer to a Rothschild as a "puppet master" without it being libel. We're saved! They also discuss how big banks are still using the system to shift the cost of their bad bets to we the little people, and how the recent mortgage settlement is just more of the same. ~~ James Howard Kunstler explains why we've been snookered on the big-bank mortgage settlement. Other topics of discussion include... a "John Brown moment" of insurrection and revolt; the relationship between peak everything and the curtailment of civil liberties; the hypocrisy of anti-war Dems lying low while their guy (Obama) is in office.
Watch | Download/Listen 25:44

Democracy Now
Apple and Foxconn—Welcome To The Machine — 10 Feb 2012 — Underlying the undisputedly wonderful iPhone is an overseas manufacturing process that is far less wonderful, at least for workers. More broadly, this piece examines the operations of Foxconn, the little-known Chinese company that is the largest electronics producer in the world.
Watch | Download/Listen 23:54
On The Media

Montana Officially Balks at Citizens United — 20 Jan 2012 — The Montana Supreme Court has decided that because of the state's unique history of money influencing politics, the Citizens United decision allowing unlimited corporate money in politics shouldn't apply in Montana. Even the dissenting judges didn't spare the US Supreme Court their scorn.
Go to page | Download/Listen 6:45

Democracy Now
Backlash Against "Corporate Personhood" Grows at State and Municipal Level — 05 Jan 2012 — Adding to a growing nationwide backlash against the US Supreme Court's "Citizens United" ruling on non-person campaign contributions, California lawmakers have introduced a resolution that calls on Congress to overturn Citizens United. The New York City Council has just passed a similar resolution, echoing measures passed in Los Angeles, Oakland, Albany and Boulder. A panel of guests discusses the trend.
Watch | Download/Listen 18:40

Colbert Report
Bernie Sanders on Corporate Personhood — 03 Jan 2012 — Senator Bernie Sanders mixes it up with Stephen Colbert, calling on Americans to support his proposed "Saving American Democracy" constitutional amendment and help overturn the Supreme Court's "Citizens United" decision, which affirmed the free-speech rights of corporations, i.e. that they can spend unlimited dollars to influence elections.
Watch | Download/Listen 6:06

Unwelcome Guests
Chris Hedges: Nonviolent Citizen Resistance Is All We Have Left — 31 Dec 2011 — In a speech before a college audience, Chris Hedges says that the traditional mechanisms by which political and social reform can happen are broken beyond use, beyond repair. Electoral politics is now a waste of time; action must be more direct. If we don't take down the psychopathic bankster/corporate beast—and soon—all remaining opportunity for self-governance will be lost. It comes down to a simple question for each of us: Am I a rebel or a slave?
Go to page | Download/Listen 59:30

One Radio Network
NOTE: You need free One Radio Network account to listen/download their MP3s.
Andrew Gause: Fed Helping Banks Get Away with New Crime Rampage — 30 Nov 2011 — Gause explains the $85 billion NY Fed loan to European banks. More broadly, he explains that the Fed has decided to help the banksters get away with their new crime rampage rather than turning state's witness and pleading guilty to being complicit in the banks' previous, lesser crimes. Other topics include: every country is inflating together; trillion is the new billion; the newly announced official figure of $727 trillion in outstanding derivatives is low—try $1.04 quadrillion.
Go to page | Download/Listen 1:03:52




Grinning Planet Introduction
There's a lot of talk about the problem of corporate personhood and corporate political influence. We agree these are problems. But let's not forget that there are people—with names—who continue to promote this fascistic system of governance and pillage. In the end, THEY must be held accountable.

TUC Radio
Corporations and Propaganda—A History — 11 Nov 2011 — This is an excellent, if brief, review from writer Alex Carey of the broad, relentless use of propaganda by corporations to not only influence consumer behavior, but also to shape citizen attitudes and voting patterns, thus greasing the skids for their bought-and-paid-for politicians to be able to easily pass favorable policies.
PART 1: Go to page | Download/Listen 29:00
PART 2: Go to page | Download/Listen 29:00
(GP comment: This one's from the archives but remains very relevant today.)
Unwelcome Guests

The Failed Religion of America—Debt, Cruelty And Redemption — 03 Dec 2011 — Morris Berman discusses the commercially controlled media/disinformation bubble in which so many US citizens live; the fact that US residents consume twice as much anti-depression medication as the rest of humanity combined; that President Obama now claims the right to summarily execute anyone anywhere, for any reason, or indeed for no reason at all; and many other startling and disturbing facts about the US. Because the public at large fails to have a grasp of even the most basic facts of history, fails to perceive how propagandized they are, and lacks a big-picture mind-set, America appears to be without hope of redemption. (Ouch! --GP)
Go to page
Download/Listen 59:54

Financial Sense NewsHour
K Street Documentary—The Best Government Money Can Buy — 08 Dec 2011 — Francis Megahy and Jim Puplava discuss the "lobbying industry" in Washington DC. Politicians now spend 75% of their time fundraising, while the number of lobbyists in Washington has more than doubled since 2000.
Go to page | Download/Listen 33:46
(GP comment: This is worth a listen, though there is nothing really new here—the problem has been going on for decades. It's almost funny that it's talked about here as a revelation.)
AD CLICKS AND AMAZON PURCHASES FROM HERE HELP SUPPORT THIS FREE SITE. THANKS!
Search Amazon.com ....