MOST RECENT AUDIO view by topic
CATEGORY: EMPIRE — 01.OCT.2014

Progressive Commentary Hour
Policing for Profit —
Eric Balaban of the ACLU discusses the reemergence of debtorís prisons and the social strategy to incarcerate the poor. ~~ Darpana Sheth, an attorney with the Institute for Justice, discusses the rise in civil forfeiture—where the cops take your property without arresting or charging you—as profit-making schemes for local law enforcement.
Go to page | Download/listen 1:03:13
GP comment: Gary Null continually over-frames the issues, but the guests are quite good. And these are very important issues.
Original Show Pub Date: 23.Sep.2014
CATEGORY: ENVIRONMENT (POLLUTION) — 01.OCT.2014

Living on Earth
Communities at Odds with States on Fracking Wastewater Zoning — Fracking wastewater is trucked from Pennsylvania into Ohio, where it is processed and injected into deep wells. Many locals worry about earthquakes and water contamination, but local councils are finding that state rules override citizens' concerns about waste-water well siting.
Go to page | Download/listen 7:09
GP comment: Regardless of what the industry says, waste-water injection is just a regulated pollution activity. Inevitably, all injected waste will contaminate groundwater somewhere.
Original Show Pub Date: 19.Sep.2014
CATEGORY: HEALTH — 30.SEP.2014

One Radio Network
Jess Armine, The Sherlock Holmes of Chronic Diseases —
Jess Armine practices functional medicine and has been a health care provider for over three decades, now specializing in difficult-to-treat cases. Topics here include ... bio-individualized medicine; how the Standard of Care rules make some docs practice bad medicine; IV therapies; the biochemistry of the body; Leaky Gut Syndrome and rebuilding the gut to reduce inflammation.
Go to page | Download/listen 1:04:00
GP comment: This is a blizzard of insights on how the body really works and the subtle systemic problems that can be difficult to diagnose and treat. One note: He confuses hybridized wheat with GMO wheat. The latter is not in production.
Original Show Pub Date: 23.Sep.2014
CATEGORY: EMPIRE — 30.SEP.2014

Democracy Now
How the US Concocted a Terror Threat to Justify Syria Strikes — The Obama administration has identified the "Khorasan group" as a new terrorist threat, and one which they say helps justify the military strikes in Syria. One month ago, no one had heard of Khorasan, but now US officials say it poses an imminent threat to the United States. Murtaza Hussain of The Intercept discusses this new phase of propaganda. ~~ Then Raed Jarrar, an Iraqi-American political analyst explains why US military intervention in Syria is making a political solution harder.
Watch A | Watch B | Download/listen 21:00
GP comment: TPTB are getting sloppy in their cover stories. Or maybe they just don't care anymore whether a few of us can clearly see what they're really doing.
Original Show Pub Date: 29.Sep.2014
CATEGORY: EMPIRE — 29.SEP.2014

C-Realm Podcast
March Then Flood —
KMO attended two recent events in NYC---the People's Climate March and Flood Wall Street. The first event was a permitted march that respected authority and was timed not to disrupt business. The second was unauthorized and was deliberately disruptive to traffic around the icons of finance capital in lower Manhattan. There were zero arrests at the People's Climate March. There were 102 arrests at Flood Wall Street. KMO shares interviews collected on location at both events.
Go to page | Download/listen 59.54
GP comment: I don't usually go for such coverage, but overall, this was an engaging mix of good insights and delusionally hopeful thinking.
Original Show Pub Date: 24.Sep.2014
CATEGORY: PEAK OIL, COLLAPSE — 29.SEP.2014

Radio EcoShock
Taking Odds on Global Collapse —
If you are wondering how long this high-consumption civilization can keep going, you are not alone. It's not just counter-culture types either. A small parade of billionaires have recently appeared on the financial blog Zero Hedge, predicting a shattering financial crash. But seldom do we find academics asking whether global collapse is imminent. A new research paper by Graham M. Turner takes another stab at the "Limits to Growth" angle and, as with the original paper by that name, concludes that the current civilizational trajectory will indeed fail, and that energy constraints will be the main reason.
Go to page | Download/listen 20:00
GP comment: Anytime billionaires start publicly pushing an angle, bet the other way.
Original Show Pub Date: 24.Sep.2014
CATEGORY: HISTORY — 29.SEP.2014

On The Media
The USS Pueblo Propaganda War —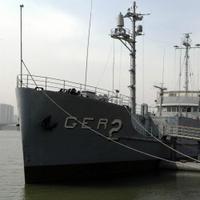 In January 1968, an American spy ship called the USS Pueblo was captured by North Korea, and its 82 crew members became propaganda pawns on television and radio worldwide. Jack Cheevers, who wrote a book about the Pueblo incident, talks about the specifics of what happened and the broader case of propaganda in wars (hot or cold).
Go to page | Download/listen 8:05
GP comment: Always remember: When it comes to information presented for public consumption, things are never as simple as they sound.
Original Show Pub Date: 26.Sep.2014
CATEGORY: ENVIRONMENT (FORESTS, CLIMATE) — 29.SEP.2014

Radio EcoShock
Fires in Northern Canada a Major Event in the Life of the Earth System — Northern Canada just experienced the worst fire season ever recorded. A Canadian scientist calls them "a major event in the life of the earth system." Soot from these fires may be a primary cause of the snow surface in Greenland turning from white to dark and dirty—i.e. a major change in albido. Marc-Andre Parisien, a research scientist for the Canadian Fire Service, talks about the characteristics of the great Boreal forest and why the fires there are such a major issue.
Go to page | Download/listen 20:00
GP comment: Darker surface = more sun-energy absorption = more melting.
Original Show Pub Date: 24.Sep.2014
CATEGORY: LABOR, MEDIA — 26.SEP.2014

On The Media
The Labor Beat—Or Lack Thereof —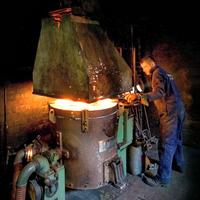 In 1950, about a third of American private-sector workers were union members. Today, itís roughly a tenth. As the power of the unions declined, so did the number of labor reporters covering them. New York Times labor reporter Steven Greenhouse, who is one of just a handful of full-time labor reporters left at major papers, talks about the issue.
Go to page | Download/listen 7:47
GP comment: The general public stupidly bought in to Reagan's demonization of the unions, and now low-end jobs dominate the opportunities. It did not help that greed and corruption were often hallmarks of many unions.
Original Show Pub Date: 12.Sep.2014
CATEGORY: EMPIRE — 26.SEP.2014

The Shortwave Report
World News Round-Up — This week's story topics include .... multiple stories on the US bombing campaign against ISIS; independence for Catalan, Spain; the Ebola epidemic in West Africa; failure of the ice wall to stop Fukushima's radioactive leaks from reaching the Pacific ocean. Israel has admitted that it erroneously blamed Hamas for the killing of the three Israeli teenagers in June, which was the reason Israel gave for its 50-day assault on the Gaza Strip.
Show notes page | Download/listen 30:00
GP comment: Wow. Israel gets to just shrug and say it made a mistake?
Original Show Pub Date: 26.Sep.2014
CATEGORY: HEALTH — 26.SEP.2014

Infectious Myth
The CDC Vaccine Scandal — A vaccine scandal erupted recently at the CDC, with a CDC whistleblower leaking data about the suppression of the connection between the MMR vaccine and autism. Dr. Toni Bark explains why we can now say that the CDC's claim that it was unaware of any connection between MMR and autism is false, that it has been lying to US citizens to maintain the illusion that all vaccines are safe and have no significant risk of side effects.
Go to page | Download/listen 59:17
GP comment: The vaccine issue is a bit tricky, as we see when Barks condemns the CDC and certain vaccines but is supportive of other vaccines. This is as it should be.
Original Show Pub Date: 02.Sep.2014
CATEGORY: SPECIES, ENVIRONMENT — 25.SEP.2014

Living on Earth
The Wilderness Act at 50 —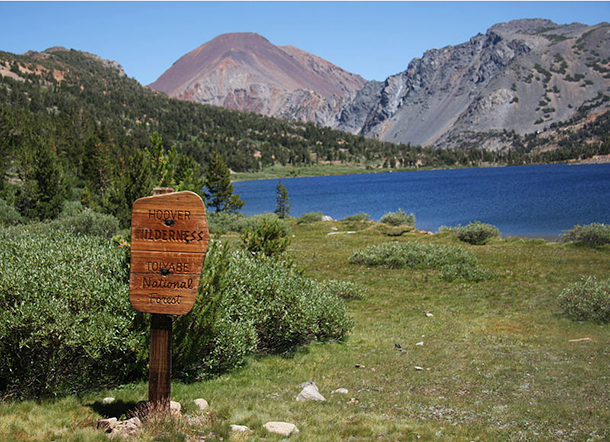 In 2014, the Wilderness Act turned 50. American environmental writer Jordan Fisher Smith discuss the relevance of the Wilderness Act today, as well as changing perceptions of wild lands, their uses, and how to protect them.
Go to page | Download/listen 9:23
GP comment: One of a handful of hallmark protection acts in the 20th century.
Original Show Pub Date: 12.Sep.2014
CATEGORY: COOL AND COSMIC — 25.SEP.2014

Nature Bats Last
The Human Spiritual Crisis —
As the reality of coming climate chaos become more obvious, eco-activist Zhiwa Woodbury says that before we can arrive at solutions to the planet's problems, we will have to arrive at solutions for our own internal problems. We're a troubled mix of fear and anxiety, and we escape through endless distractions. So when you wonder what to do about runaway climate change or how to push back against the Powers That Be or where to go to escape societal collapse, the answer is: go inside.
Go to page | Download/listen 55:51
GP comment: Activism is still important, but if you're not centered and balanced, you can't really be effective.
Original Show Pub Date: 23.Sep.2014
CATEGORY: MEDIA — 25.SEP.2014

NPR
Media Group Evolves From Covering Vice To War Zones — This is the story of the evolution of a news organization called Vice. Its stories are published online and aired on HBO. Years ago, it didn't really cover news, it covered sensational piffle like rare denim, cool sneakers, and hot supermodels. Almost by accident, the magazine migrated to covering war zones. Now, in addition to the piffle, it runs a serious, documentary-based news channel that tries to dig deep and ignore the distractions of the news cycle.
Go to page | Download/listen 7:47
GP comment: This wisdom that more value is found in stories that take longer to investigate and produce is not new, it's just usually ignored.
Original Show Pub Date: 24.Sep.2014
CATEGORY: EMPIRE — 24.SEP.2014

Democracy Now
Expanding US Strikes in Syria—A New Phase of "Perpetual War"? —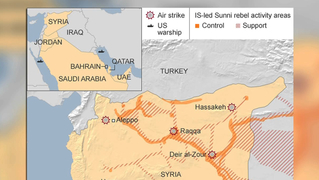 The United States has launched airstrikes in Syria targeting the Islamic State, as well as members of a separate militant organization known as the Khorasan group. Medea Benjamin, founder of CodePink and author of Drone Warfare: Killing by Remote Control, talks about oil as a key factor in where US military activity occurs and the illegitimacy of the US operation in Syria.
Watch | Download/listen 6:50
GP comment: Are we all awake yet to the rotating/expanding US enemy/ally list?
Original Show Pub Date: 23.Sep.2014
CATEGORY: EMPIRE — 24.SEP.2014

On The Media
Most Americans Fear ISIS —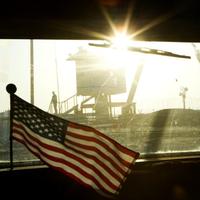 Americans across the political spectrum are supporting Obama's military campaign against ISIS. Marc Lynch, director of the Institute for Middle East Studies at George Washington University, explains how the propaganda machine, not facts, have driven this mania.
Go to page | Download/listen 12:11
GP comment: Most Americans are grossly ignorant of geopolitics and are easily duped by the incessant stream of "news" that is really just a presentation of what the elites want us to think, not what's actually happening.
Original Show Pub Date: 19.Sep.2014
CATEGORY: CLIMATE, COLLAPSE — 24.SEP.2014

Radio Ecoshock
Near-Term Climate-Driven Human Extinction—Or Not — In the first clip, conservation biologist Guy McPherson lays out his case that runaway feedback mechanisms have already been tripped and will alter the climate so significantly that humans will be unable to survive—and we'll be toast within just a few decades. Psychologist Carolyn Baker agrees and offers tips on how to live a happy life in the meantime. ~~ In part two, environmental writer Scott K. Johnson says it ain't so, that McPherson cherry picks data and extrapolates in inappropriate ways. Podcaster KMO, an excellent deep-thinker on collapse issues, says McPherson seems to be trying to make the data fit his foregone conclusions. Just as "collapse from peak oil" has not happened as precipitously as many predicted, so neither is "collapse from climate chaos" likely to drive human extinction in our lifetimes.
Go to page A | Download/listen A 1:00:00
Go to page B | Download/listen B 1:00:00
GP comment: I agree that McPherson is likely overstating the case, though there are enough possible bad climate scenarios that his message can't be discounted completely. What no one here mentioned is that no countries or politicians—and not even most of the scientists or environmentalists—are advocating the sort of radical climate action that would actually solve the problem. Climate chaos is coming, even if it's not in McPherson's timeframe.
Original Show Pub Date: 17.Sep.2014
CATEGORY: MUSIC — 24.SEP.2014

Fresh Air
The Four Seasons—Songwriting, Harmonies, Frankie Valli's Vocal Range, and the Mob —
Frankie Valli used to be the only name people recognized from '60s pop sensation The Four Seasons. But Bob Gaudio, in addition to singing and playing keyboards for the band, wrote or co-wrote most of The Four Seasons' hits, including "Sherry," "Walk Like a Man," "Big Girls Don't Cry," "Bye Bye Baby" and "Rag Doll." He also wrote the Frankie Valli solo hit "Can't Take My Eyes Off of You." Here, Gaudio talks about the songwriting flexibility offered by Valli's multi-octave voice; how the songwriting worked in the band; and how he and Valli dealt with the mob's interest in the band and its members. Song clips are those already listed, plus a few others.
Go to page | Download/listen 42:56
GP comment: Though the songs of the Four Seasons are clearly from a bygone era, they have not lost their charm.
Original Show Pub Date: 09.Sep.2014
CATEGORY: ENERGY — 23.SEP.2014

The Keiser Report
From Fracking Utopia to Cold, Hungry, and in the Dark —
Max Keiser and Stacy Herbert discuss the increasing desperation in people's actions to acquire resources, from rich desert dwellers buying water to keep their plants green in a drought, to the natural gas industry running fracking wells at a loss. However, despite the obvious evidence of our unsustainable path, it appears very few are willing to leave behind all that they believe. ~~ In the second half, Max interviews Bill Powers, author of Cold, Hungry and in the Dark: Exploding the Natural Gas Supply Myth. Powers talks about some of the troublesome fundamentals in the natural gas industry and explains how cheap-money policies are fueling the boom, not an abundance of the resource. He says all the elements are there for a repeat of a 1970s-style energy crisis.
Watch | Download/listen 25:45
GP comment: Are you resilient yet?
Original Show Pub Date: 20.Sep.2014
CATEGORY: MEDIA — 23.SEP.2014

On The Media
The Decline of Beat Reporting —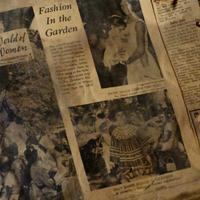 You'd think that beat reporting has been fundamental to journalism since the birth of the business. But beats didn't really take off until a little over a century ago. Print-news analyst James McGrath Morris explains. ~~ Two-thirds of daily papers do not assign even one reporter to cover their state's legislature. The numbers are even worse for local TV stations. Amy Mitchell of the Pew Research Center talks about the decline of State House reporters.
Go to page A | Download/listen A 7:17
Go to page B | Download/listen B 5:56
GP comment: We often forget that as bad as corruption is at the federal level, it's probably worse at the state level. And now fewer and fewer reporters are doing ANY reporting on statehouse issues, let alone doing solid investigative journalism.
Original Show Pub Date: 12.Sep.2014
CATEGORY: ENVIRONMENT (TOXICS, CLIMATE) — 23.SEP.2014

TUC Radio
Poisoning the Sky—A Community Investigates Chemtrails and Fights Back — Residents of Shasta County, California have documented that the lingering white trails in the sky above—chemtrails—are correlated with an increase in toxic contaminants in rain, snow, and surface water, including aluminum, barium and strontium. In this clip, we hear experts and citizens present their evidence before the Shasta County Supervisors as a matter of public health and an issue of citizens' right to know. They point out that the chemicals in the contaminated water are also found in patents for weather modification chemicals used by the military and private contractors.
Go to page | Download/listen 30:00
GP comment: This is not concerned citizens making unsupported allegations. There is science here, presented by credentialed witnesses.
Original Show Pub Date: 10.Sep.2014
CATEGORY: EMPIRE — 22.SEP.2014

Unwelcome Guests
Lifting The Money Veil on the CIA's Off-the-Books Funding —
Off-the-books funding has routinely funded CIA operations since its inception. Emile De Antonio reviews the history of state-assisted drug trafficking as a funding source for covert operations. He also talks about key deep-state operatives, including George H.W. Bush. ~~ Journalist Craig Unger discusses the failure of the commercially controlled media to report on the collapse of WTC Building 7. ~~ Peter Dale Scott discusses the early history of the CIA and explains how post-WW2-captured funds worked as seed money to make sure that even before there was a CIA there was a black budget available for off-the-books operations.
Go to page A | Download/listen A 59:36
Go to page B | Download/listen B 59:36
GP comment: Not quite must-listening, but close. Highly recommended.
Original Show Pub Date: 06.Sep.2014
CATEGORY: MUSIC — 22.SEP.2014

Fresh Air
The Story Of Little Feat's Fame, Destruction And Revival — The archetypal '70s band had a charismatic front man and wonderful songs, but they also had drug problems and kept breaking up. Their Warner Bros. recordings are in a new box set called Rad Gumbo, chronicling Little Feat's most productive years. Song clips include ... "Dixie Chicken"; "New Delhi Freight Train"; and "All That You Dream".
Go to page | Download/listen 8:33
GP comment: Good for rock fans, even if they're not necessarily huge Little Feat fans (which I am not).
Original Show Pub Date: 01.Sep.2014
MORE AUDIO
See all most recent audio