MOST RECENT AUDIO view by topic
CATEGORY: MUSIC — 26.NOV.2014

A Bowl of Soul
Sing A Happy Song —
Tracks include "Sing A Happy Song" by The O'Jays // "Every Day of The Week" by The Students // "So Much Things to Say" by Bob Marley // "Strategy" by Archie Bell and The Drells // plus a few nice R&B Christmas tunes by Lee Rogers, Darlene Love, and Otis Redding.
Page for full track listing | Download/listen 58:45
GP comment: Nothing flashy here, but mostly solid.
Original Show Pub Date: 21.Nov.2014
CATEGORY: FINANCIAL — 26.NOV.2014

The Real World of Money
The Inflation Genie Is Out of the Bottle — Andrew Gause explains why the inverted yield curve means that a lot of companies and players are in financial trouble and are trying to borrow furiously to fend off disaster. Meanwhile, the top players (predators) are taking advantage of the weaknesses and are on a buying spree, purchasing all depressed assets and commodities. Gause reviews how the setup for the current harvest started in 2008, explaining who got the Fed-created money, what was done with it then, and what's being done with it now. Other topics this time include ... inflation about to pop; defending yourself against inflation; the Keystone backstory; Baby Boomers continuing to keep their wealth in cash; bail-ins are now official (per the G-20 in Australia this month); ISIS issuing their own gold and silver coin money; Sears' further decline.
Go to page | Download/listen 57:49
GP comment: Remember that when the inflation comes, it's the final phase of the crime. Wall Street banks speculated wildly, reaping vast winnings and getting bailed out on vast losses. Then the Fed made all major financial institutions well again by creating money and parking it in the banks. The final phase is for the printed money to be released, which will unleash inflation, which has the effect of making all us peons pay to fix the imbalance caused by all the money printing, which helped fund the original crime.
Original Show Pub Date: 19.Nov.2014
CATEGORY: ENVIRONMENT — 26.NOV.2014

Radio EcoShock
Healing Green Despair — Todd Wilkinson, author of a new biography of eco-billionaire Ted Turner, talks about Turner's attention to green issues. Is this proof that the wealthy can lead on environmental challenges? ~~ Kathleen Dean Moore comments on green despair, saying we should not wallow in self-loathing or use our own complicity in environmental issues as a reason to excuse the worst offenders—the fossil-fuel companies—when it comes to climate change and other issues. ~~ Writer and owl biologist Tim Fox sees humans as an unstoppable flood. Species that have been able to adapt have prospered; most have not.
Go to page | Download/listen 1:00:00
GP comment: Working on environmental issues without solving the problem of the central banking-corporate-warfare complex will only get us so far. We've back-slid since the major green successes of the 1970s. Is it coincidental that the central banking-corporate-warfare complex has grown much more powerful in that same timespan?
Original Show Pub Date: 19.Nov.2014
CATEGORY: INTERNET — 24.NOV.2014

New Tech City
What Reading on Screens Does to Our Brains —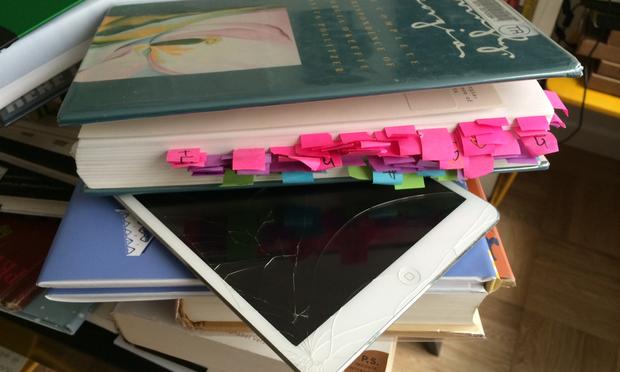 Paper or screen? There's a battle in your brain. The more you read on screens, the more your brain adapts to the "non-linear" kind of reading we do on computers and phones. Your eyes dart around, you stop half way through a paragraph to check a link or a read a text message. Then, when you go back to good old fashioned paper, it can be harder to concentrate—unless you can develop your 'bi-literate' brain.
Go to page | Download/listen 24:00
GP comment: The screen itself is only part of the problem, and the terse format of web content is only part of the problem. We are, in general, HUGELY distracted in life, and that degrades any function that requires concentration.
Original Show Pub Date: 17.Sep.2014
CATEGORY: HEALTH, EMPIRE — 24.NOV.2014

Radio Parallax
The Psychopath Inside — When UC Irvine neuroscientist James Fallon was studying the brain scans of known psychopaths alongside the brain scan of a "normal" control—himself—he discovered something fascinating and troubling: the scans showed that he too had the brain structure of a psychopath. This forced Fallon to reevaluate what psychopathy means, both in clinical terms and in practical terms. He talks about his odyssey and the conclusions it led him to.
Go to page A | Download/listen A 25:13
Go to page B | Download/listen B 22:56
GP comment: This is insightful and entertaining. I do disagree, though, with one of Fallon's conclusions: He says we need "good psychopaths" as enforcers against the "bad psychopaths." I say, if the psychopathic subset of humans were to disappear altogether, I am quite sure this would be a happier planet.
Original Show Pub Date: 06.Nov.2014
CATEGORY: ENVIRONMENT — 22.NOV.2014

CounterSpin
US/China Climate Deal—Not Built to Last —
The White House's climate emissions deal with China has been praised throughout the media as a big step in the right direction. One liberal columnist told readers not to listen to the "yes but" naysayers. But critics of the deal are worth listening to; for one, Daphne Wysham of the Center for Sustainable Economy, who says the goals are timid, the timing is suspect, and the enforcement mechanism is weak.
Go to page | Download/listen 9:30
GP comment: Understand that the hoopla from the corporate media is designed to put the public at ease because "now something is being done." And this may indeed be an improvement on business as usual, at least from the standpoint of general air pollution. But that's not the same as true progress on climate change, so in the end, this is a lot of noise about what will largely turn out to be a stalling tactic.
Original Show Pub Date: 21.Nov.2014
CATEGORY: EMPIRE, MEDIA — 22.NOV.2014

On The Media
A Conversation with George Takei —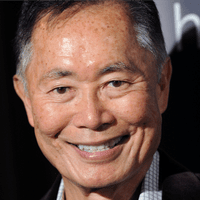 George Takei has taken his fame as Mr. Sulu on Star Trek and used it as a platform from which to speak about important social issues, including marriage equality and redressment for Japanese-American internment during WWII, which he personally experienced. Here he talks about his personal odyssey, the issues, and the fun he's having in his new late-life career as a social-media darling.
Go to page | Download/listen 16:35
GP comment: Solid guy, fun interview.
Original Show Pub Date: 21.Nov.2014
CATEGORY: ENVIRONMENT — 21.NOV.2014

Sea Change Radio
Digging Deep with Paul Hawken —
Paul Hawken is an environmental thought-leader, author, and perhaps best known as the co-founder of the high-end gardening supply chain Smith & Hawken. Hawken talks about the challenge of taking society to the next quantum level in the face of political factionalism and environmental immaturity. Topics include corporate social responsibility; the evolution of the open-source-economy and sharing-economy movements; and how communication technology has transformed global human interaction, holding promise for future green activism.
Go to page A | Download/listen A 30:00
Go to page B | Download/listen B 30:00
GP comment: Hawken vacillates between keen insight and delusional hopium. In the end, his conclusion that we need to try hard but also just live in awe of the spectacle is quite apt.
Original Show Pub Date: 11.Nov.2014
CATEGORY: EMPIRE, MEDIA — 21.NOV.2014

Democracy Now
No Debate—Antiwar Voices Absent from Corporate TV News Ahead of U.S. Attacks on Iraq and Syria — An analysis of corporate TV news has found that the public was given almost no debate about whether the United States should go to war in Iraq and Syria. The group Fairness and Accuracy in Reporting found that of the more than 200 guests, just six voiced opposition to military action. On the high-profile Sunday talk shows, out of 89 guests, there was just one antiwar voice—Katrina vanden Heuvel, editor of The Nation. Peter Hart of FAIR discusses the issue.
Watch | Download/listen 4:00
GP comment: Controlling the message is not a new concept, it's just that it has never been done so seamlessly or completely. We are not quite in Orwell's world of 1984 yet, but we are getting there.
Original Show Pub Date: 18.Nov.2014
CATEGORY: ENVIRONMENT — 20.NOV.2014

Radio EcoShock
Stolen Future, Broken Present —
David Collings discusses the epochal environmental crisis that is unfolding. Climate change is a centerpiece, but this is a many-faceted problem with no easy solutions. Overcoming the psychology that fathered the problem may not be possible, but it's still worth trying. ~~ Then Martin Persson explains how tropical deforestation is still stripping the planet—to provide products for us, the consumers in rich countries. ~~ Finally, Olli Tammilehto asks whether we can we survive a system that rewards the rich with a license to commit ecocide?
Go to page | Download/listen 1:00:00
GP comment: Yep, the problem is one that is internal to the human makeup. It is indeed important that we keep trying to minimize the damage—it will make life more pleasant for longer. But we should always make the basis for discussion facts, not hopium.
Original Show Pub Date: 12.Nov.2014
CATEGORY: EMPIRE — 20.NOV.2014

Guns and Butter
Voting Machines—Computerized Election Theft — Jonathan Simon explains how Republicans have engaged in vote rigging via electronic voting machines over the last 10 years. Exit polls consistently disagree with election results, and Republicans are winning close races at a much higher rate than statistical probability would allow.
Go to page | Download/listen 59:50
GP comment: Though some important issues are raised, this clip is mostly red meat for blue voters. Election theft started long before electronic voting machines, and while the Republicans may indeed currently have the upper hand in the legerdemain, the Democrats are not without their corrupt ways. Among other things, they sold their soul when they colluded with Republicans to change election rules in a way that de facto excludes valid third-party candidates from the process, ensuring the Democrat-Republican duopoly. And now, as their partner in crimes against democracy executes a doublecross to gain even more advantage, the Democrats cry foul. What nonsense. Any US citizen who still hopes that this mess can be fixed at the ballot box—or that it's "that other party" that is causing all the problems—is not paying attention.
Original Show Pub Date: 12.Nov.2014
CATEGORY: EMPIRE — 19.NOV.2014

Global Research News Hour
Dismantling the Pro-War Cult—The Myth of the Soldier as Guarantor of Freedom —
The myth of the soldier as the guarantor of a nation's security and freedom has become widespread and reinforced in the imaginations of citizens, particularly in America. Unthinking devotion to all things military has largely trumped public concern over the idea of war as an end unto itself or the effect war has on global stability or the amorality of US involvement in particular conflicts . Two US veterans, Stan Goff and Joshua Key , discuss the problem.
Go to page | Download/listen 59:30
GP comment: "He's the Universal Soldier and he really is to blame // His orders come from far away no more // They come from here and there and you and me // And brothers can't you see // This is not the way we put the end to war." -- Donovan, "Universal Soldier"
Original Show Pub Date: 17.Nov.2014
CATEGORY: HEALTH — 19.NOV.2014

One Radio Network
Insights on Hormones, HCG and Getting Back to Good Health —
Dr. Jonathan Wright is a "medical detective" who has perused over 50,000 research papers about hormones and other body systems; diet, vitamins, and minerals; botanicals, and other natural substances designed to heal. He specializes in non-drug treatments for chronic health problems. Topics in this show include .... the history of bioidentical hormone use; why many may have gluten issues even though they don't feel it; how HCG can regenerate the nervous system and hormones; uterine fibroid issues; free testosterone and free estrogen; medical uses of lithium at low dose; the osteoporosis-diabetes connection; why compounding pharmacies are endangered.
Go to page | Download/listen 59:03
GP comment: This is a firehose of information. Each individual's ears will find the things that may be relevant to him or her, so put on your slicker and listen up.
Original Show Pub Date: 13.Nov.2014
CATEGORY: HISTORY — 18.NOV.2014

On The Media
Hoover's FBI, the King Suicide Letter, and War on Subversives —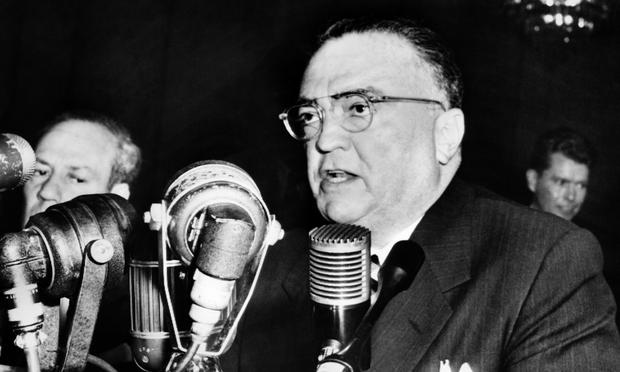 The attempts by late FBI Director J. Edgar Hoover to discredit Martin Luther King Jr. were an ugly and well-documented chapter in American history. Perhaps the most monstrous example was the so-called "suicide letter," which threatened to expose King's sexual activities to the world unless he did "the one thing left" to escape shame. Yale Professor Beverly Gage discusses a recently discovered redaction-free version of the letter. ~~ In 1981, student journalist Seth Rosenfeld began researching the FBI's misconduct in its investigations of 1960s student protests at UC Berkeley. The project blossomed into a 30-year investigative odyssey, resulting in the release of 300,000 FBI documents, which the government spent over $1 million trying to block. Bob talks to Rosenfeld about some of the stunning revelations from his new book, Subversives: The FBI's War on Student Radicals, and Reagan's Rise to Power.
Go to page A | Download/listen A 8:16
Go to page B | Download/listen B 7:51
GP comment: Rosenfeld states that the FBI is more accountable today. Sure, because many of the heart-of-darkness operations have been migrated to other agencies, known and unknown.
Original Show Pub Date: 14.Nov.2014
CATEGORY: EMPIRE, ENVIRONMENT (CLIMATE) — 18.NOV.2014

Making Contact
This Changes Everything (Or Not) — Naomi Klein argues that while it's too late to stop climate change, we can still take action to save our civilization. But itís going to take radical steps that will transform the way humans interact with the world. Klein offers her vision of how we can foster a global movement to counter climate change.
Go to page | Download/listen 30:00
GP comment: This is worth listening to because Klein does correctly identify several culprits in the current ecocidal ruling system—the financier class, excessive military spending, corporate hegemony, and the fossil-fuel-friendly political system—as barriers to doing anything real about climate change. But she's got it backwards: The climate crisis is not the threat that will unite people against those elite forces. Instead, uniting the masses to take back power from the elites and reestablish a fair economic system should be the stated political goal. That is Job 1, and trying to superimpose a divisive issue like climate on top of it is brainless.
Original Show Pub Date: 29.Oct.2014
CATEGORY: FOOD, AGRICULTURE — 17.NOV.2014

Quirks and Quarks
Chicken Big —
Chickens raised for meat have quadrupled in weight since the 1950's, thanks to selective breeding. The meatier chickens are also being produced with much less feed, which makes the process of raising and marketing chicken more cost efficient. Martin Zuidhof, Associate Professor of Poultry Systems at the University of Alberta, explains how we got here.
Go to page | Download/listen 9:29
GP comment: This is not a bad thing, but it says nothing about animal welfare in the industry, which is generally appalling.
Original Show Pub Date: 08.Nov.2014
CATEGORY: FINANCIAL — 17.NOV.2014

The Keiser Report
Whistleblower Alayne Fleischmann—JP Morgan's Worst Nightmare —
Max Keiser and Stacy Herbert discuss the trend in some parts of the world where people are showing just how sick they are of a corrupt elite that holds itself above the law. They also look at the headlines of students in India who believe in the right to cheat, and at innocent people in America who plead guilty to crimes they didn't commit. ~~ In the second half Max interviews Alayne Fleischmann, a JP Morgan whistleblower. They talk about fraud in the mortgage backed securities business, the statute of limitations on wire fraud, and what exactly it is that Jamie Dimon wants.
Watch | Download/listen 25:35
GP comment: As long as the fines—regardless of whether they are "huge" and "record-breaking"—are less than the profit made from the illegal activities, the banksters will continue acting according to the dictum "crime pays."
Original Show Pub Date: 13.Nov.2014
CATEGORY: FINANCIAL — 15.NOV.2014

The Real World of Money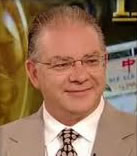 Big Banks Pay Big Fines But Grab Bigger Piles of Loot — Andrew Gause's topics include.... an analysis of large fines for big banks engaged in currency trading scams; commodity prices have remained stable but the dollar has lost value relative to them; more evidence of gold and silver price fixing worldwide; Obama signs a global warming deal that puts dubious science over the health of the US economy; how the banksters may push back against Russia's new SWIFT system; why wouldn't one buy silver at just $15 an ounce?
Go to page | Download/listen 1:01:19
GP comment: It's surprising that a smart guy like Gause, who has a very clear vision of reality when it comes to the way the Ponzi money system works, doesn't seem to grasp that the science of global warming can be correct at the same time the proposed solutions are a scam. Anyway, pay attention to him on monetary issues; ignore him on climate science.
Original Show Pub Date: 12.Nov.2014
CATEGORY: COLLAPSE — 15.NOV.2014

On The Media
Steeling Ourselves Against the End of the World —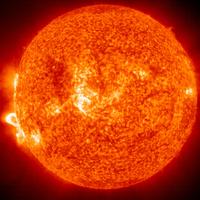 In 1859, a solar storm threw an electromagnetic pulse at Earth so strong, it fried the telegraph system. A whole lot more is on the line now. Rocky Rawlins of the Survivor Library talks about his efforts to make sure we are prepared for getting zapped back to a time before computers and an electric grid. ~~ There are many civilization killing events that can happen other than an EMP. A killer asteroid, for instance. The Last Policeman trilogy imagines what we would all do if we knew the world would end in six months. Author Ben Winters explains.
Go to page A | Download/listen A 7:32
Go to page B | Download/listen B 11:49
GP comment: It's insane that the US does not harden the grid. The cost would be about 2% of one year's federal budget.
Original Show Pub Date: 14.Nov.2014 ~~ Original Story Titles: Survivor Library, A Trilogy About the End of the World
CATEGORY: INTERNET — 15.NOV.2014

Uprising
Obama Presses FCC on Net Neutrality —
President Obama has called on the Federal Communications Commission (FCC) to protect the internet as a free and open communications platform by applying an already-existing regulatory classification. FCC chairman Tom Wheeler had previously proposed a set of rules, yet to be voted on, that would create a two-tier system where companies who can afford to pay extra get faster service, leaving non-payers in the slow lane. Craig Aaron of Free Press comments on the coming battle.
Go to page A | Download/listen A 18:00
GP comment: I doubt it will be much of a battle. What Obama SAYS always sounds great; what he actually makes happen rarely is great. In this case, he has already telegraphed the out that will let him say one thing and do another: "the FCC is an independent agency." Well, he's the f'ing president, and on this particular issue, if he really wanted it to happen, I think he could make it happen without blockage FROM HIS OWN APPOINTEE.
Original Show Pub Date: 11.Nov.2014 ~~ Original Story Title: Obama Pleasantly Surprises Progressives (For Once), On Net Neutrality
CATEGORY: ENERGY, PEAK OIL — 14.NOV.2014

C-Realm Podcast
Economists on Oil—Hubris and Substitution — Richard Heinberg offers a good refresher on the basics of peak oil in light of recent trends in petroleum production, particularly the boom in the US. He also discusses the delusions that economists engage in when it comes to matters that are more governed by physics than finance, such as energy and the climate. In particular, he responds to Paul Krugman's recent piece on "climate despair," which claimed that anti-environmentalist right-wingers and anti-capitalist environmentalists are both wrong to think that the world can't have economic growth without increasing greenhouse gas emissions. Heinberg says Krugman either misunderstands or misrepresents the very reports that he cited to support his argument.
Go to page | Download/listen 1:00:00
GP comment: Alas, Paul Krugman was the last best hope that mainstream economists had just one individual among them who was not an idiot.
Original Show Pub Date: 22.Oct.2014
MORE AUDIO
See all most recent audio